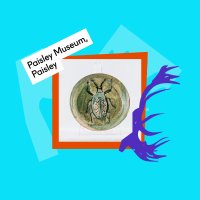 The Wild Escape
Enter The Wild World and create your creature
Be part of the largest ever artwork created by children. Find an animal in a museum, make a piece art based on what you've found, and then upload it to The Wild World.
Need some inspiration?
Join top artists as they explore some of their favourite museums to find inspiration for their own Wild Escape creations. Why not watch before you visit a museum near you to take part.
Explore a museum near you
Use our audio introduction to inspire a visit to any
museum, gallery or historic house
local to you. Once your child's animal artwork is finished just click the button below to submit it to The Wild World, the huge collective artwork that launched on Earth Day 2023.
Explore museums together
Add Plus Kids to your National Art Pass for just £15 and unlock fantastic benefits for the whole family at museums across the UK.