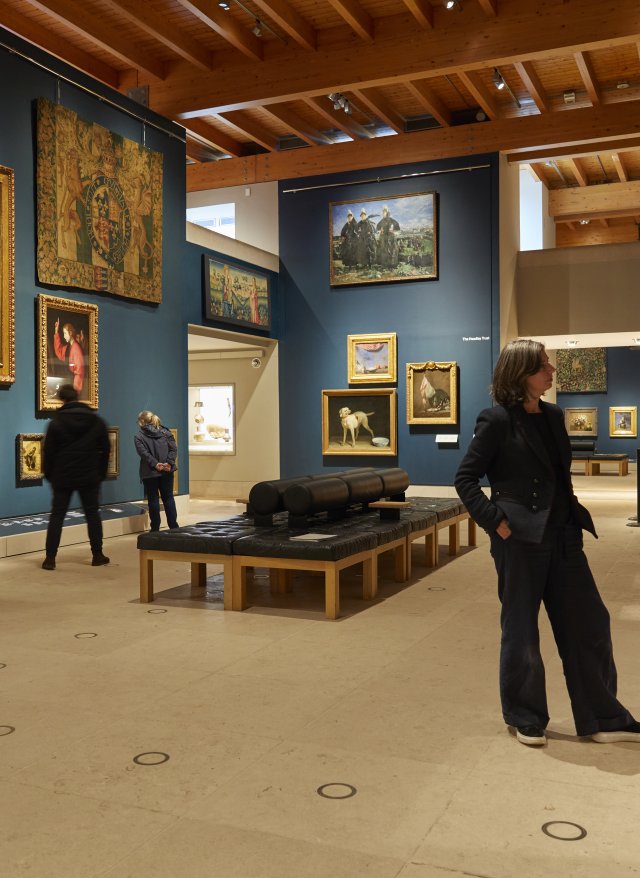 Art Fund Museum of the Year
We're delighted to announce that the winner of the 2023 prize is The Burrell Collection in Glasgow
© Hydar Dewachi / Art Fund 2023
Applications open
Art Fund Museum of the Year 2024
Could your museum be in the running for Art Fund Museum of the Year in 2024? Applications are now open for next year's prize. Deadline: 15 January
Meet our 2023 winner
The Burrell Collection was announced as Art Fund Museum of the Year 2023 this evening at a ceremony at the British Museum in London and on the BBC.
The Burrell Collection
With an impressive collection of 9,000 objects, Glasgow's purpose-built Burrell Collection is considered one of the most notable civic museums in the UK. Free to all
They have realised, with real rigour and imagination, the true depth of what it means for a museum to be accessible. I would encourage everyone to go and experience it.
Mary Beard, Art Fund Museum of the Year 2023 Judge
Visit the shortlist for less
See all five shortlisted venues and hundreds more across the UK and enjoy great savings with a National Art Pass
Art Fund Museum of the Year is the world's biggest museum prize
Art Fund has supported Museum of the Year since 2008. Over the years there have been many outstanding winners and finalists.
The prize champions what museums do, encourages more people to visit, and gets to the heart of what makes a truly memorable museum.
The judges present the prize to the museum that has shown how their achievements of the preceding year stand out, what makes their work innovative, and the impact it has had on audiences.
Art Fund Museum of the Year map
Discover all the winners and finalists of the prize, from 2013 to the present day
Our Judges for 2023
Our experienced and passionate panel of judges are responsible for deciding the winner of Art Fund Museum of the Year 2023.
We are partnering with Google Arts & Culture
To celebrate the 10-year anniversary we have showcased the reasons why the last 10 winners were crowned Art Fund Museum of the Year
Subscribe to our email newsletter Art In Your Inbox
Get the latest from Art Fund's 850+ museum partners across the UK, hear about Art Fund's fundraising initiatives and special offers. Let's get started!