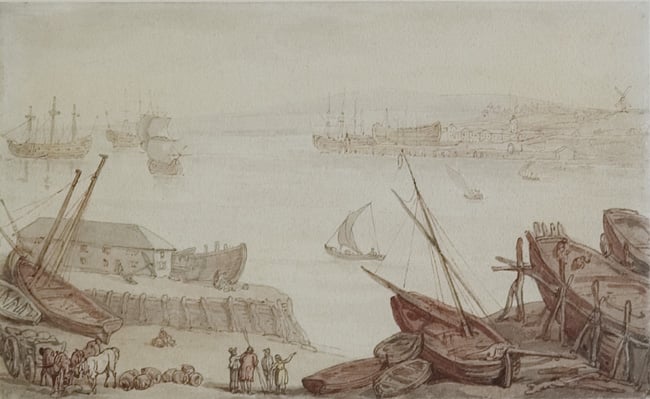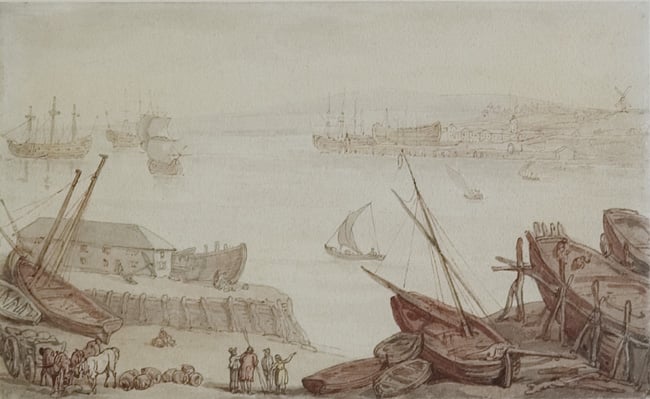 Plymouth Harbour
Art Funded

2006

Bequeathed by

Lady Frances Ann Stevens through The Art Fund
Maritime view of Plymouth harbour, with boats at sail and in dry dock, by the 18th-century caricaturist and watercolourist Thomas Rowlandson.
The work is painted in a palette of warm brown and cool grey-blues. In the foreground are lively figures of people and horses.
Provenance
Collection of Lady Frances Ann Stevens.