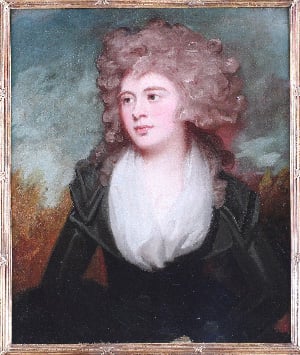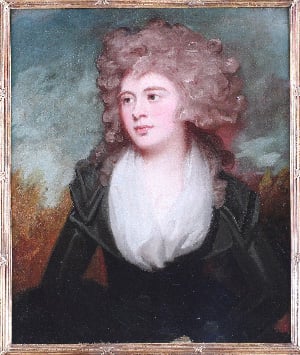 Mary MacDonell Chichester, Lady Clifford Constable (1768-1825)
Art Funded

2006

Dimensions

74 x 61.5 cm

Vendor

Philip Mould
This accomplished and delightful portrait is by the fashionable 18th-century society portraitist George Romney.
Mary Chichester was the daughter of John Chichester of Arlington in Devon. She is first recorded as sitting for Romney on April 22 1789, and there followed a further five sittings. In 1791 she married Thomas Hugh Clifford of Tixal Hall in Staffordshire, who inherited Burton Constable Hall in 1821 and assumed the name Clifford Constable. The family remain in residence and her portrait joins a collection of Constable family portraits.
Provenance
Calverleigh Court, Devon; ?Tixall Hall, Staffordshire; Burton Constable Hall (1821); Christie's (1927); Collection of Dulverton Family, Batsford Park, Gloucestershire; Philip Mould Ltd, London.