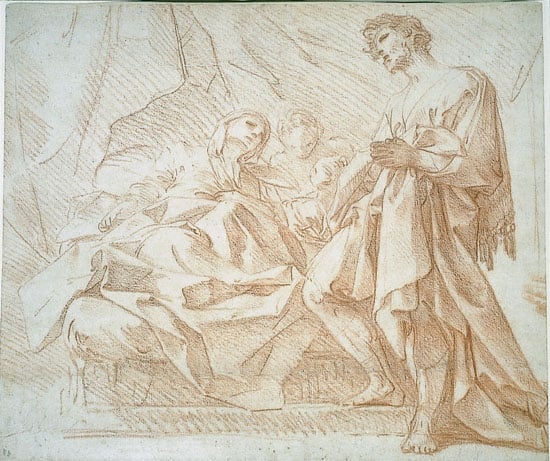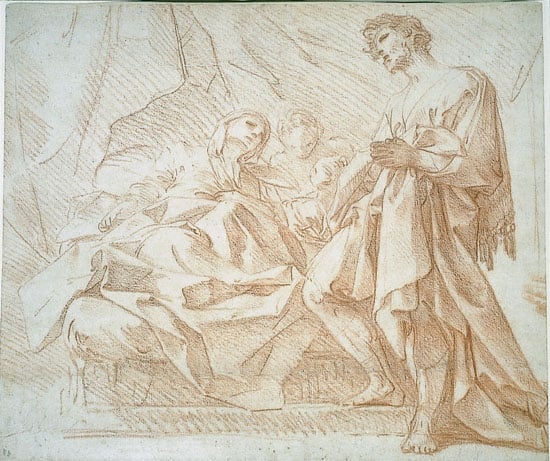 Study for St Anne and St Joachim
Art Funded

2005

Dimensions

27.3 x 32.7 cm

Vendor

Agnew's
The drawing seems to be a preparatory sketch for Anne and Joachim depicted in the background of the painting by Giaquinto 'Birth of the Virgin' which hangs in the Cathedral of Pisa.
Christ Church Picture Gallery has an oil modello of the painting in its collection. Saint Anne and Saint Joachim were the parents of the Virgin Mary.
Provenance
N S Squire; Sotheby's, 1975; Agnew's; private collector; Agnew's. The work has been vetted by the Art Loss Register in 2004.