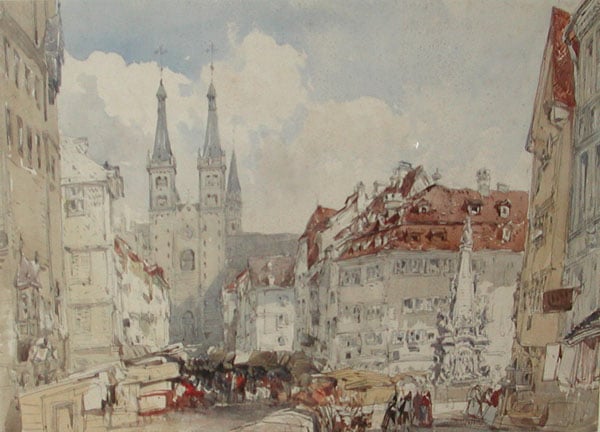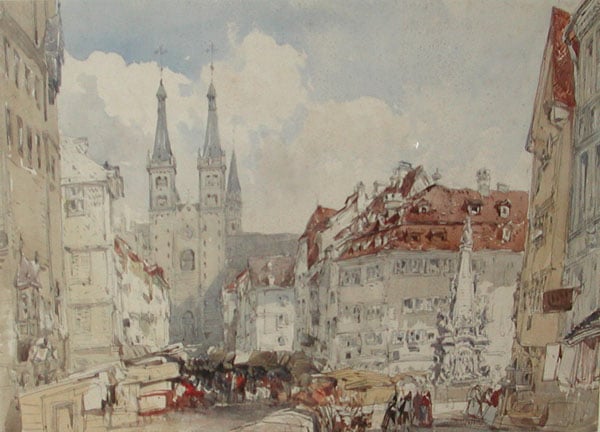 A Square in Würzburg, Bavaria
Art Funded

2004

Dimensions

26 x 38.1 cm

Presented by

National Loan Collection Trust through The Art Fund
Callow made several sketching tours to Europe and in particular loved old towns and picturesque architecture.
During these trips he would make a pencil sketch which he would work up later in the studio. His memory for colour was so good that he was able to paint views he had seen many years previously.
Provenance
Sidney Claridge Turner; National Loan Collection Trust.