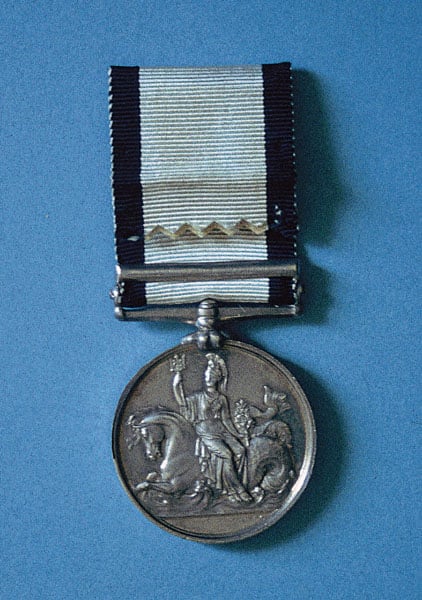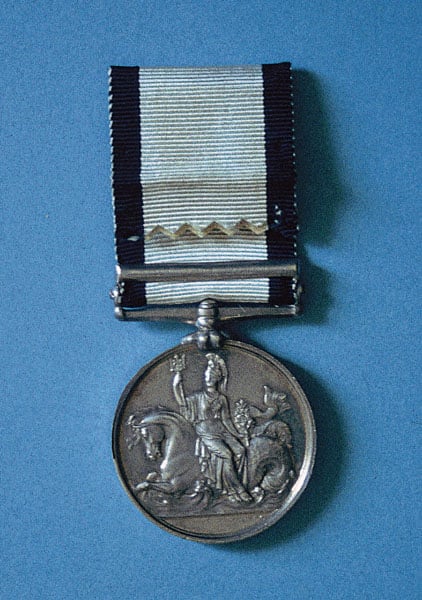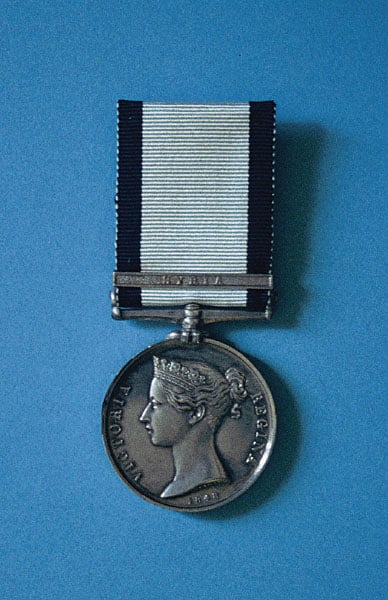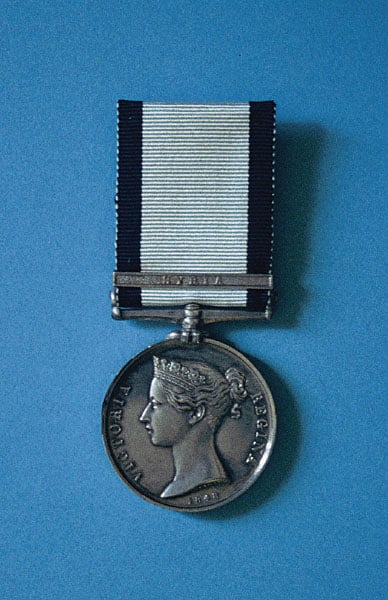 Naval General Service Medal
Art Funded

2003

Dimensions

Diameter 3.5 cm

Vendor

Peter Sheen
Original design, with head of Queen Victoria on obverse, engraved by William Wyon, the Royal Mint's Chief Engraver.
This example has clasp for 'Syria' and is officially inscribed to 'Fred. H. Robe, Captn. 87th Regiment' (regiment later renamed the Royal Irish Fusiliers). Captain Robe was the only member of the regiment to receive the award, which was made in recognition of his service aboard HMS Hecate during the Syria campaign 1840-41. Purchased by the Art Fund with the assistance of the Esmée Fairbairn Foundation.
Provenance
David Spink; Spink Medal Auctions, 1986; Captain Hawkes collection; Peter Sheen, 1995.