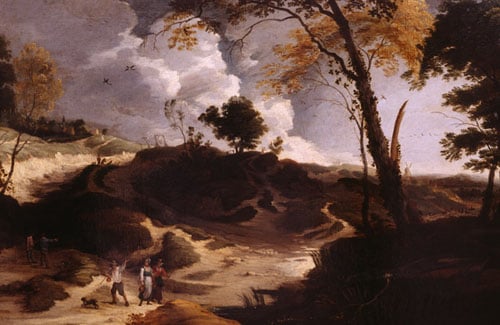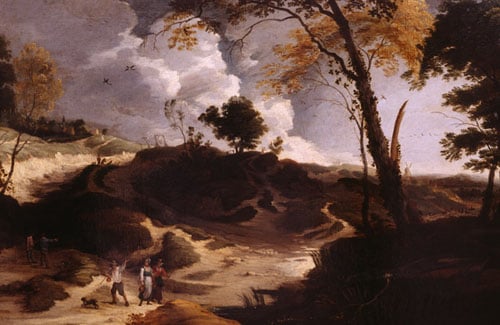 Landscape with Figures
Art Funded

2002

Presented by

National Loan Collection Trust through The Art Fund
Part of the Harvey collection.
The National Loan Collection Trust was set up in 1917 in order to lend pictures to galleries throughout the UK and the British Empire. After the Second World War, demand for loans gradually diminished, and in 2002 the trustees decided to disband and to transfer the Trust's assets to the Art Fund for presentation to suitable museums and galleries. The leading NLCF collection, the William Harvey collection, found a permanent home at Cannon Hall, Barnsley, where it had been on loan for a number of years. The Harvey family were prominent citizens of Leeds. The paintings had been collected by William's uncle, also named William Harvey, who had made his fortune in the linen industry. Although most are by Dutch or Flemish masters, a few are by artists of other nationalities.
Provenance
William Harvey collection.