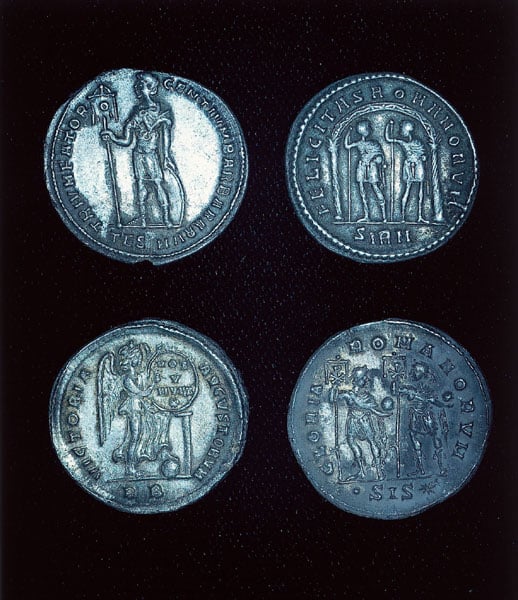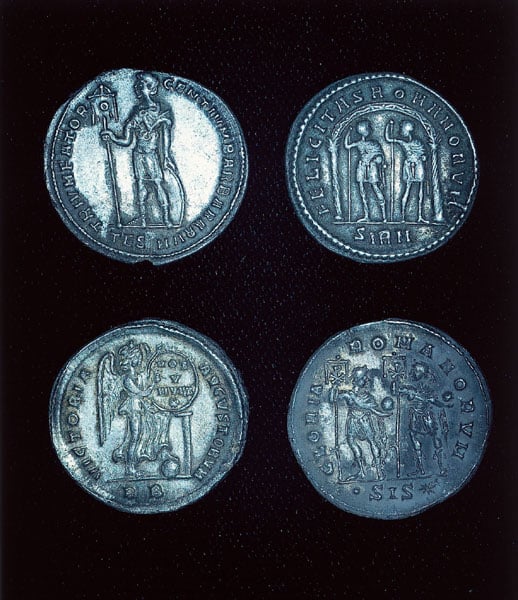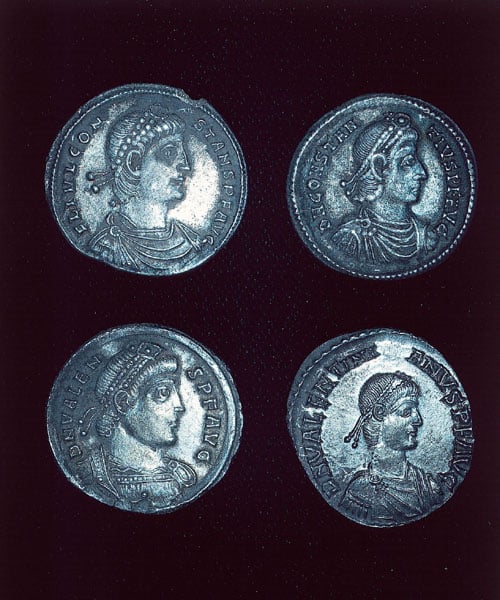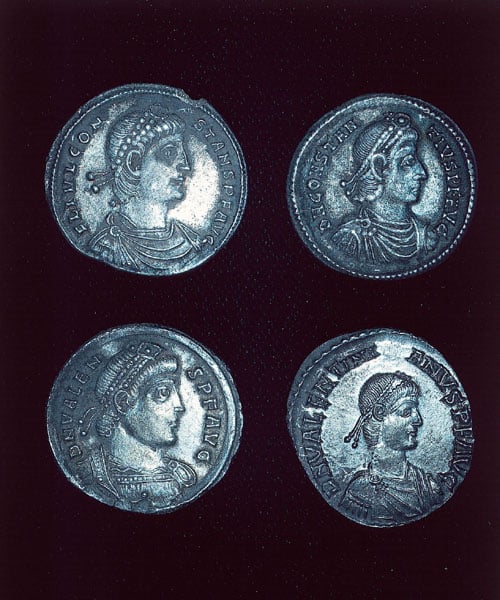 The Stanchester Hoard of 1196 Roman Coins
Art Funded

2001

Vendor

Department for Culture, Media and Sport
Consists of 3 gold solidi of Emperor Honorius, 33 silver coins from the period between emperors Constans and Valentinian II and 1159 silver coins of emperors of the 4th and 5th century.
This is the latest dated coin hoard found in South West England.
Provenance
The hoard was found by a 14 year old schoolboy. Declared 'Treasure' in 2001.