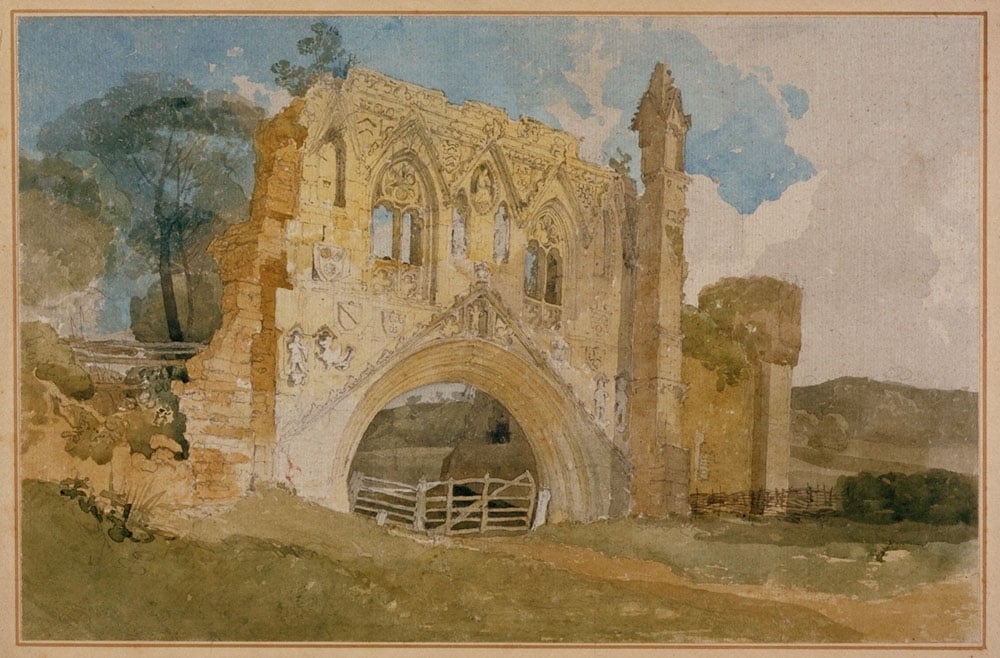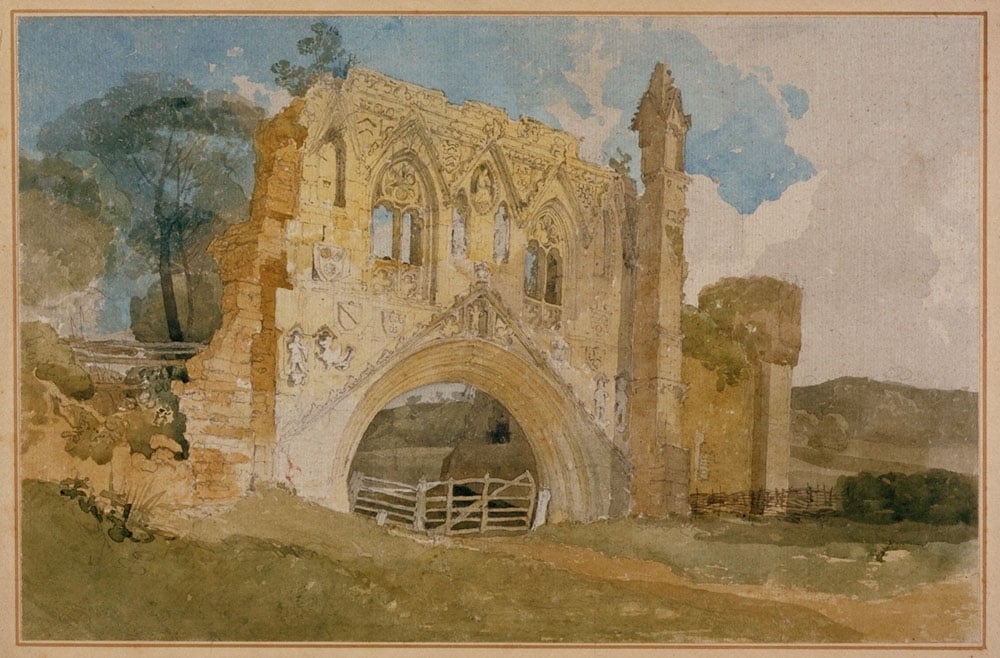 Gateway of Kirkham Priory
Art Funded

1955

Dimensions

27.9 x 42.7 cm

Bequeathed by

Ernest Edward Cook through The Art Fund
This delicate watercolour depicts the fourteenth century gateway to Kirkham Priory, Yorkshire.
Cotman spent three summers in Yorkshire between 1803 and 1805 where he stayed with the Cholmeley family in Bradsby. From there he went on regular sketching expeditions to York, Rievaulx Abbey, Duncombe Park and Kirkham Priory. This work combines the most sensitive pencil drawing, which carefully delineates the weathered and crumbling façade of the abbey, with bold passages of wash that distil the motif into a pattern of abstract shapes and colors. The painting is one of the two works by Cotman in Ernest Edward Cook's collection. Cook bequeathed the entire contents of his house to the Art Fund; the bequest comprised of over 150 paintings, tapestries, furniture, silver and porcelain and was distributed to nearly 100 UK galleries.
Provenance
E E Cook, Part of a collection of over 150 pics; tapestries; furniture; silver; porcelain. Distributed to nearly 100 UK galleries. Collection formed between 1929-1939 and, in 1953, at the Ashburnham sale.