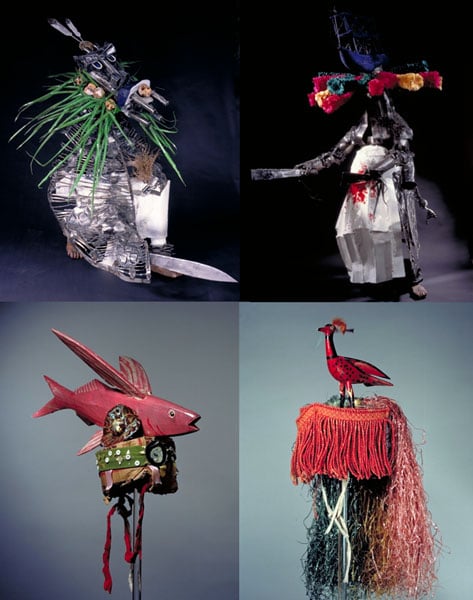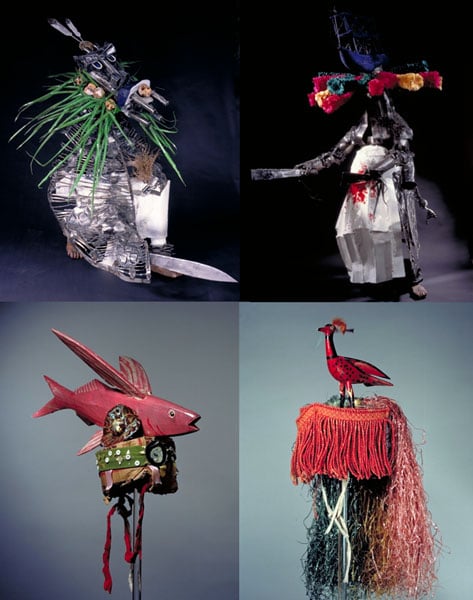 Three sculptures of masqueraders & five masquerade head-dresses
Art Funded

1996

Vendor

Sokari Douglas Camp
Sokari Douglas Camp (1958-), sculptures: 'Opu Owu'.
'Otobo'. 'Seki Owu'. Manibo Harry (1972-), head-dresses: 'Opu Owu'. 'Seki Owu'. 'Fly Fish'. 'Egwe'. 'Piko-Piko'.
Artists include
Provenance
Sculptures created for the Museum of Mankind for its Africa '95 exhibition 'Play and Display'. The head-dresses were commissioned by the Okolorukru masquerade society of Buguma, Nigeria for its performances from 1990.