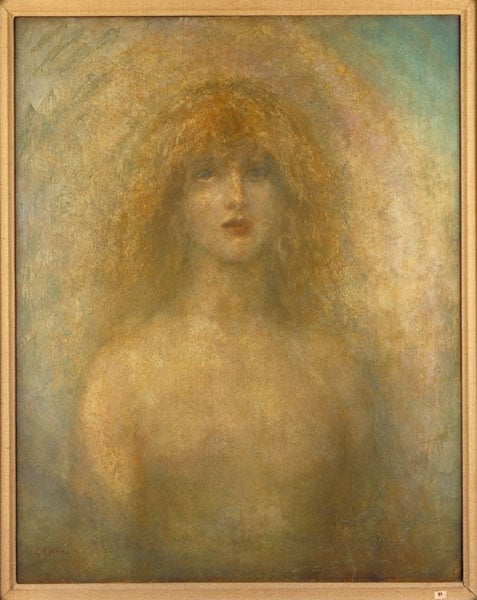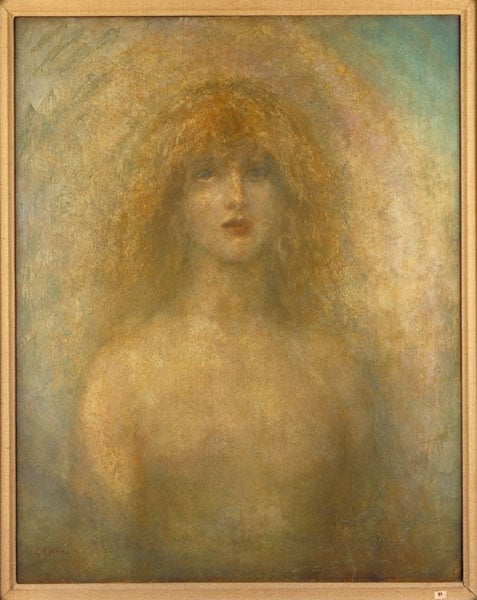 Uldra
Art Funded

1995

Dimensions

66 x 53 cm

Vendor

Bonhams
In ancient Scandinavian mythology Uldra was a fairy who was half-seen through the rainbow of mist and spray above a waterfall.
This Uldra appeared from opalescent touches of paint in the studio of George Frederic Watts, in a leafy backwater of Kensington. Uldra is one of Watts's most strange and beautiful pictures belonging to a period when he was experimenting with atmospheric effects produced by broken, prismatic colour. It was based upon Lord Leighton's famous model, Dorothy Dene who, when not required by the President of the Royal Academy, gave occasional sittings to Watts.
Provenance
Mr Michael Chapman; Cecil French; David Gould (1953); Abbot and Holder, purchaed from G.K. Beulah (1960).