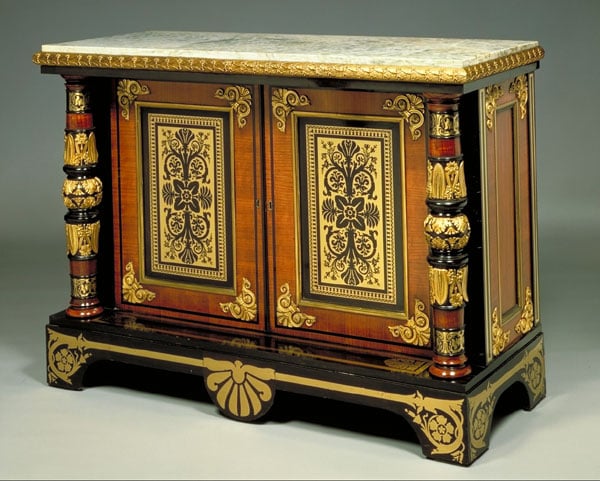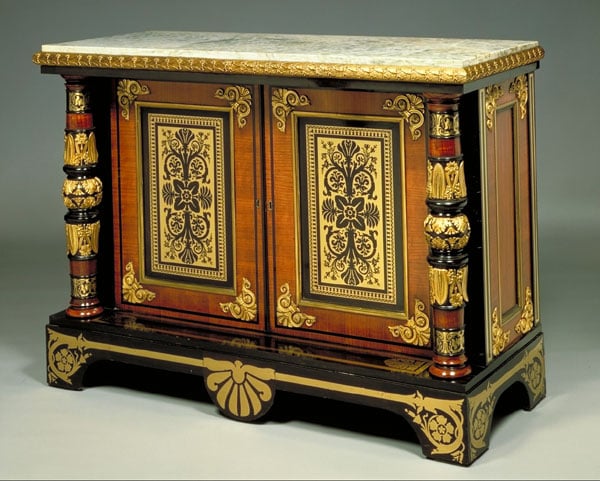 Dwarf Cabinet
Art Funded

1980

Dimensions

87 x 120 x 46 cm

Vendor

Temple Williams Ltd
Top made in Glen tilt marble, fitted with panelled doors concealing twin tiers of six drawers sliding on side runners.
Inscription on the doors of the cabinet reads 'For/Mrs Barrows/Oak Book Commode/Pubd. Augt. 1816'. Bullock was a pioneer in the use of native materials, partly of necessity since he was working during and immediately after the Napoleonic Wars.
Provenance
This piece possibly that recorded in the Blair Castle accounts on 12 July 1817.