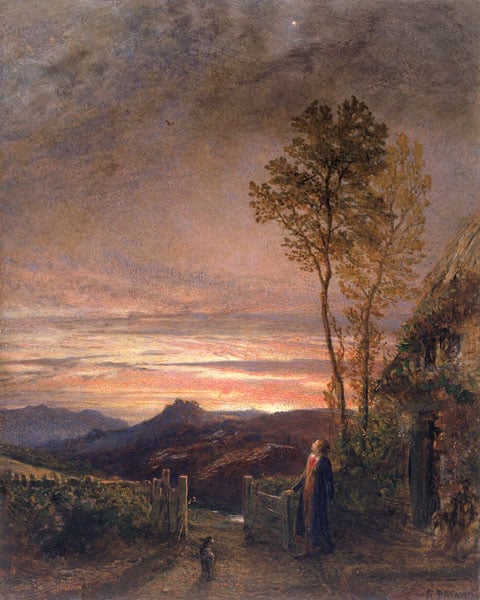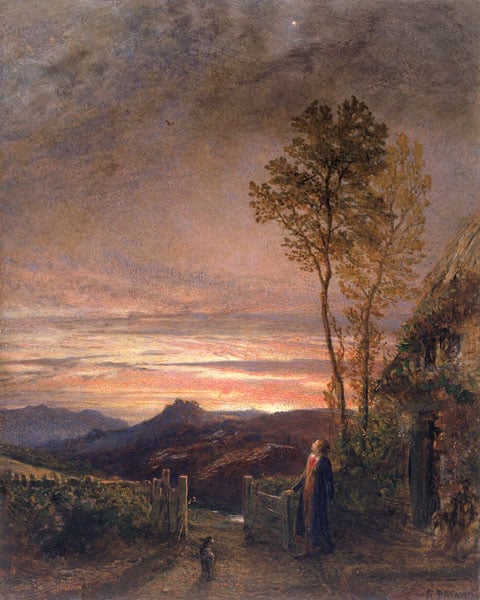 The Rise of the Skylark
Art Funded

1991

Dimensions

30 x 24 cm

Presented by

Sidney Leigh through The Art Fund
This painting, inspired by lines from John Milton's L'Allegro, was painted by Palmer shortly after his return from Italy in 1839.
It was worked up from a detailed sepia drawing of the late Shoreham period. Through dawn breaking, with its multicoloured sky and the joyful sound of the skylark, Palmer suggests a new beginning. The shepherd opening the gate through which the lamb will pass into the broad landscape may symbolize the start of life.
Provenance
Lord Justice Sir William Rann Kennedy; Mrs Robinson; J.W.Knight; Mrs H.F.Medicott; Sold Fine Art Society, bt. Mrs F.E.Leigh; Sidney Leigh.