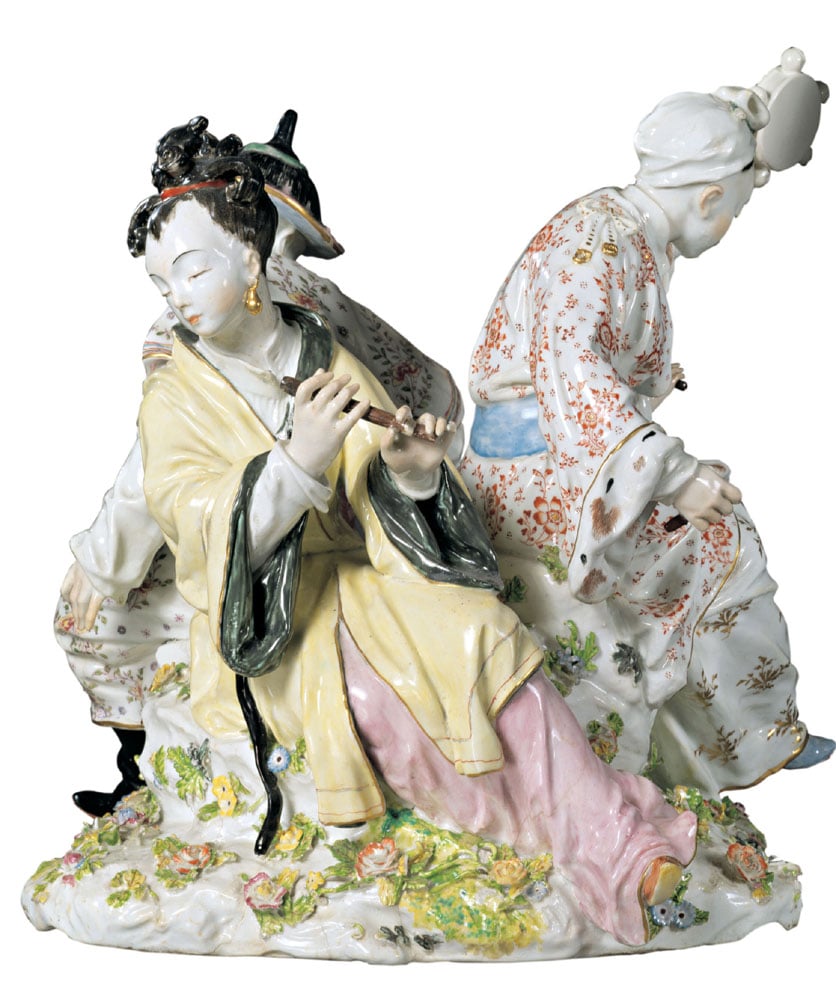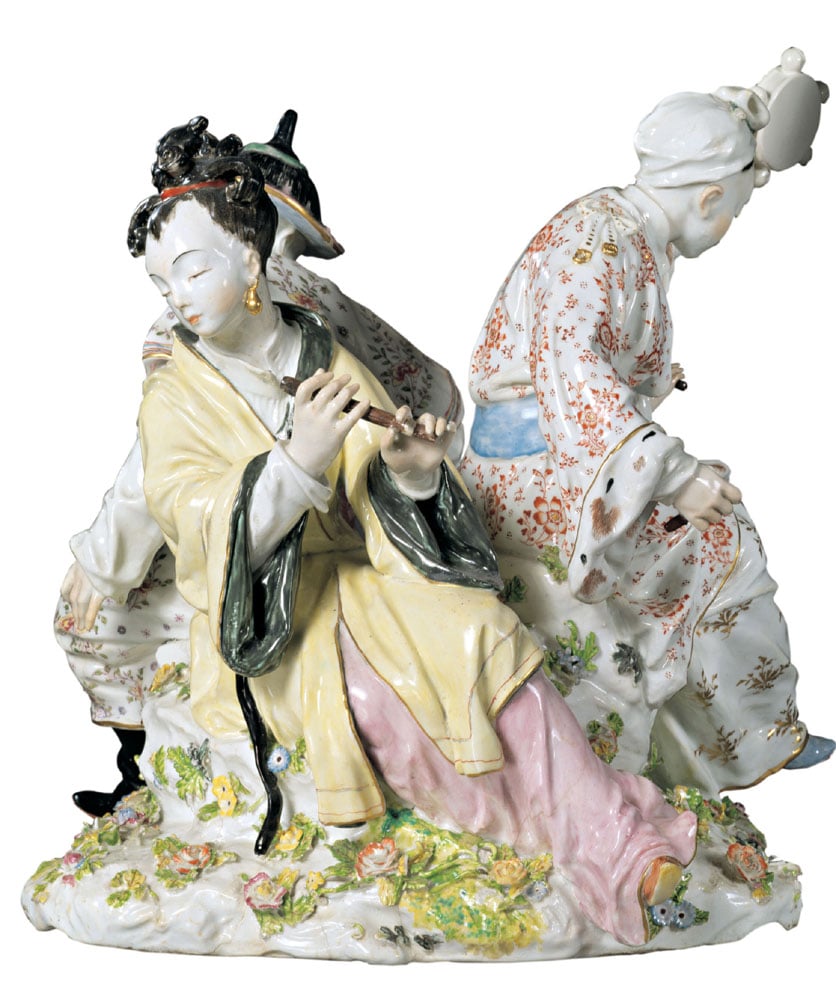 Chinese Musicians
Art Funded

1974

Dimensions

35.7 cm

Vendor

Trustees of R C H Sloane-Stanley
Presumably designed as a centrepiece which reveals pleasing views from any angle, this enhancing work contains a central opening, probably to take some form of lighting device.
It was made at the Chelsea Factory and it is believed to be modelled as an original composition by Joseph Willems (1716-1766), the Flemish sculptor.
Capitalising on the 18th century vogue for chinoiserie, the work depicts a seated Chinese youth and two Chinese women making music while a standing boy dances. Playing a flute, tambourine and bells the figures appear transported by their music-making.
Provenance
By descent in the Sloane-Stanely family.