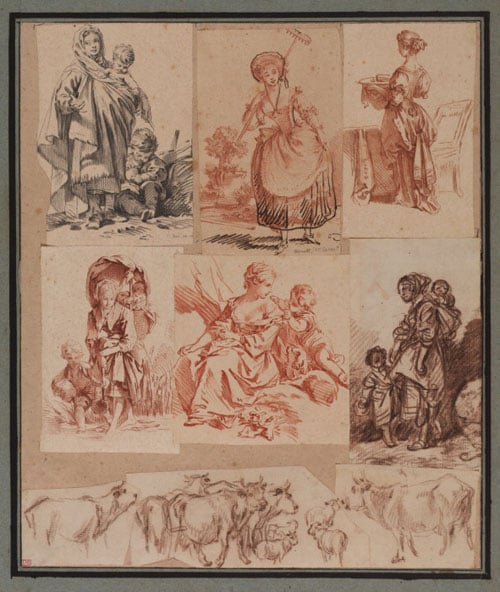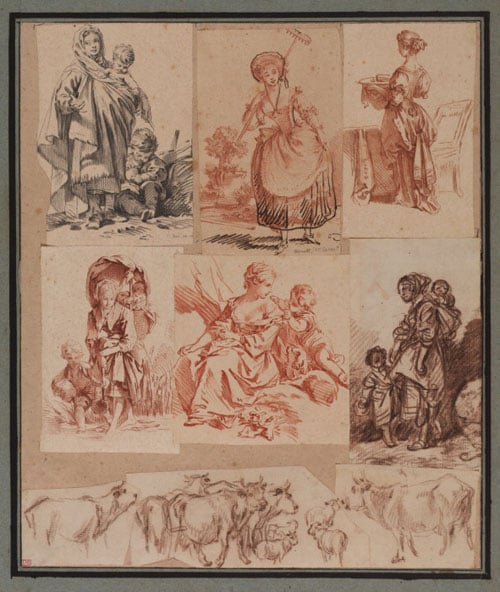 Sheet of studies
Art Funded

1961

Dimensions

42 x 36 cm

Vendor

Colnaghi
5 drawings by Boucher and 5 engravings after Boucher, mounted together by Hubert Robert.
The engravings are by Demarteau and Mme. Favart. One drawing, in the centre right, depicts a young woman with a child on her back and another by her side plus 3 drawings of cows.
Provenance
Hubert Robert; L.Deglatigny.