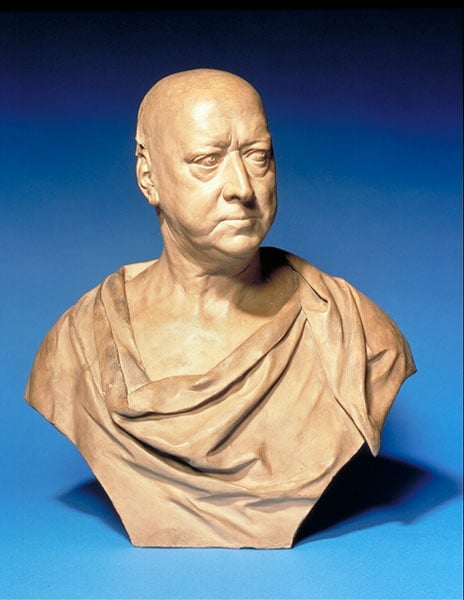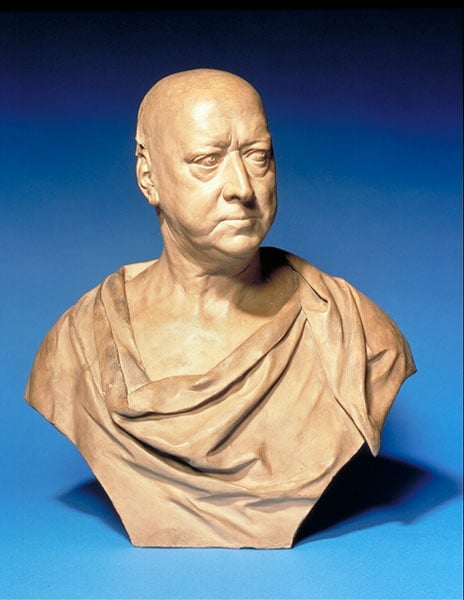 Portrait bust of Sir Andrew Fountaine
Art Funded

1992

Dimensions

54 x 49 cm

Vendor

Commander Andrew Fountaine
Sir Andrew Fountaine (1676-1753) was a celebrated virtuoso and amateur architect, knighted by Willliam III in 1699.
Roubiliac derived his portraits of Fountaine from the medallic portrait by Jacques Antoine Dassier (1715-59), the last of his series celebrating 'some of our great men then living'. Sir Andrew, Warden of the Mint from 1727, elected to be portrayed on both occasions with the mien of a Roman senator, al' antica.
Provenance
Sir Andrew Fountaine; by descent at Narford Hall, Norfolk to Commander Andrew Fountaine.