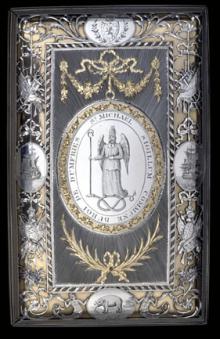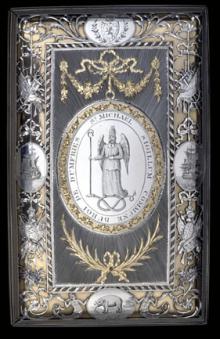 The Dumfries Freedom box
Art Funded

1992

Dimensions

20 x 13 x 3 cm

Vendor

Spink & Son
Decorated with cut and pierced openwork & engraved on the reverse with domestic scenes.
The box was presented to Henry Dundas, by the Royal Burgh of Dumfries in gratitude for his part in the repeal of the Water Borne Coal Duty in 1793.
Provenance
Presented to Henry Dundas, 1st Viscount Melville; by descent; Habsburg Feldman, Geneva, 15/11/89.