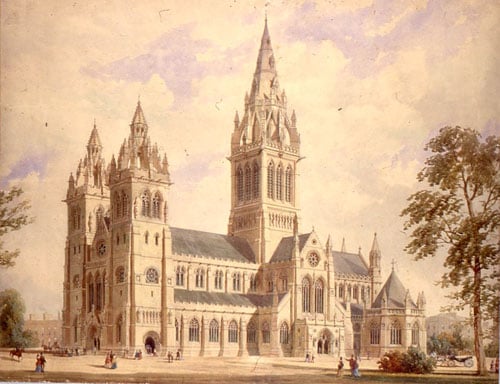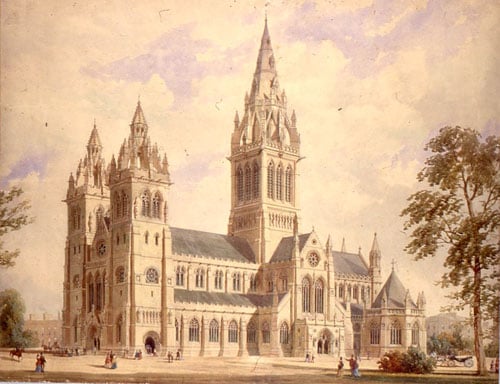 St Mary's Cathedral, Edinburgh
Art Funded

1992

Dimensions

60 x 107 cm

Vendor

Daniel Shackleton
Competition entry for the design of St Mary's Cathedral, Edinburgh.
Although unsuccessful, the design is an very important example of the Scottish Baronial revival applied to an ecclesiastical building. The written submission which accompanied the drawings and plans describes it thus: 'The general style of the Architecture is Gothic of the best period with as much as possible of the Scottish variety. Scottish Gothic is quite different from English Gothic...It has been sought to make the Cathedral, which.. will be , thoroughly Scottish in character.'
Provenance
Daniel Shackleton Ltd.