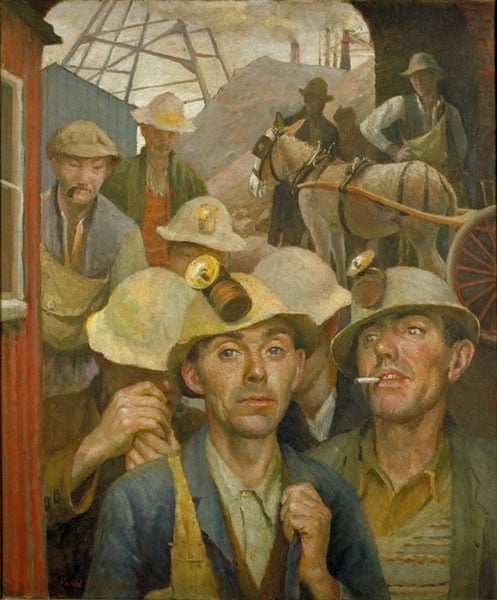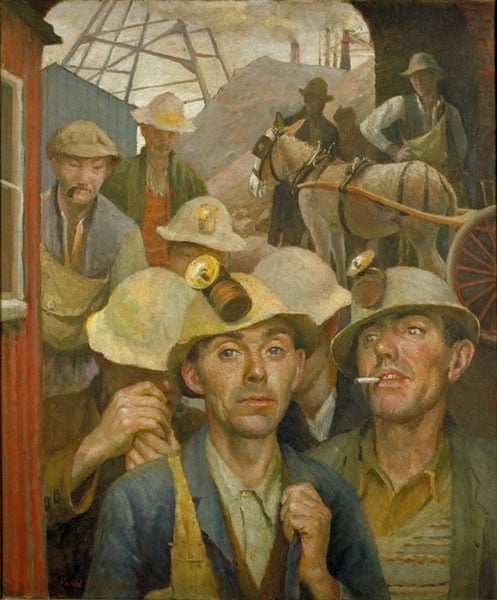 St Just Tin Miners
Art Funded

1992

Dimensions

76 x 63.5 cm

Vendor

T & B Harvey
The tin miners are depicted coming off the late shift, and two are identifiable portraits.
The work typifies Harvey's late realist style. Its industrial subject matter, that of tin mining, was one seldom dealt with by other major Cornish artists, despite its importance to the economic life of the region.
Provenance
Family of the artist.