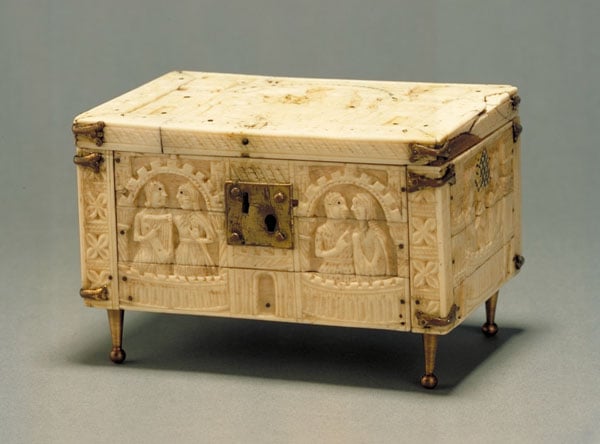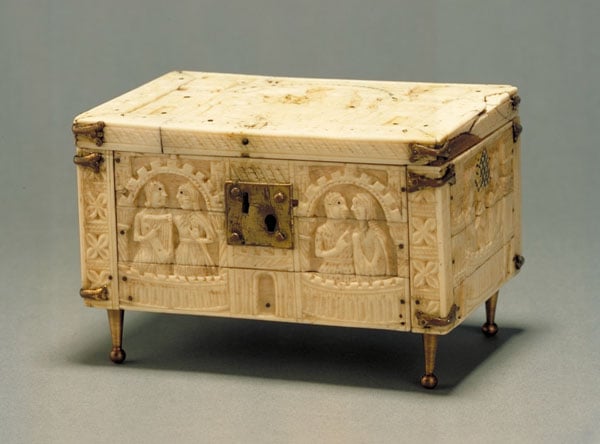 The Tristram Casket
Art Funded

1947

Dimensions

10 x 15 x 10 cm

Vendor

Dr Forrer's heirs
Casket with panels of ivory or bone carved with scenes from the romance of Tristram and Iseult.
Copper plaque on the bottom and copper mount. Rhenish or North German origin.
Provenance
Bought from dealer's shop by the wife of the head of the Musee Archeologie, Strasbourg - Dr Robert Forrer.