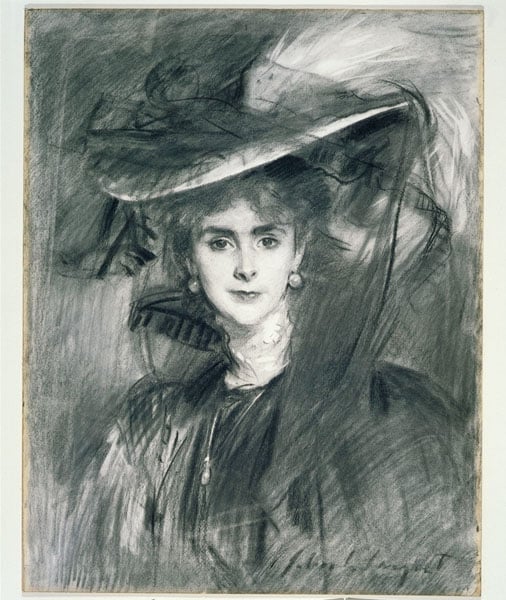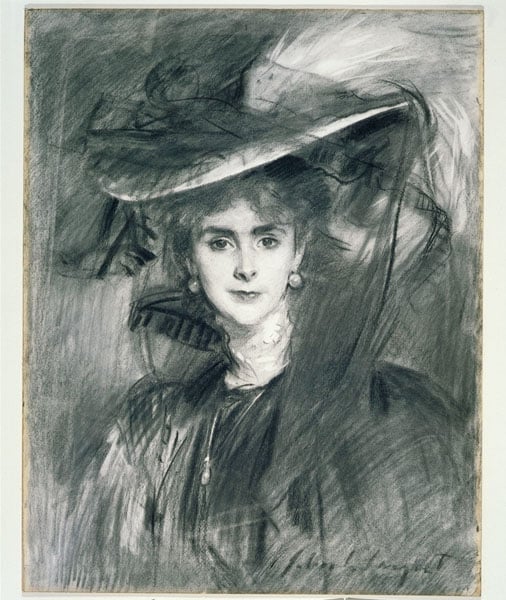 Baroness de Meyer
Art Funded

1945

Dimensions

87 x 71 cm

Bequeathed by

Hon Clare Stuart Wortley through The Art Fund
This drawing is a typical example of the artist's drawings of Society beauties of the Edwardian age.
The drawing is part of a collection of 7 works presented to the Victoria and Albert Museum, Birmingham and Wakefield Art Gallery. The Honorary CE Stuart Wortley was an art historian and granddaughter of Sir John Millais. She had helped campaign for this drawing to be purchased for the nation in 1925. When the appeal failed, Miss Wortley bought the painting for herself with the intention to gift it to the nation. She presented the work to Birmingham though the Art Fund shortly before her death in 1945.
Provenance
Part of the bequested collection of the late Hon. Clare Stuart Wortley.