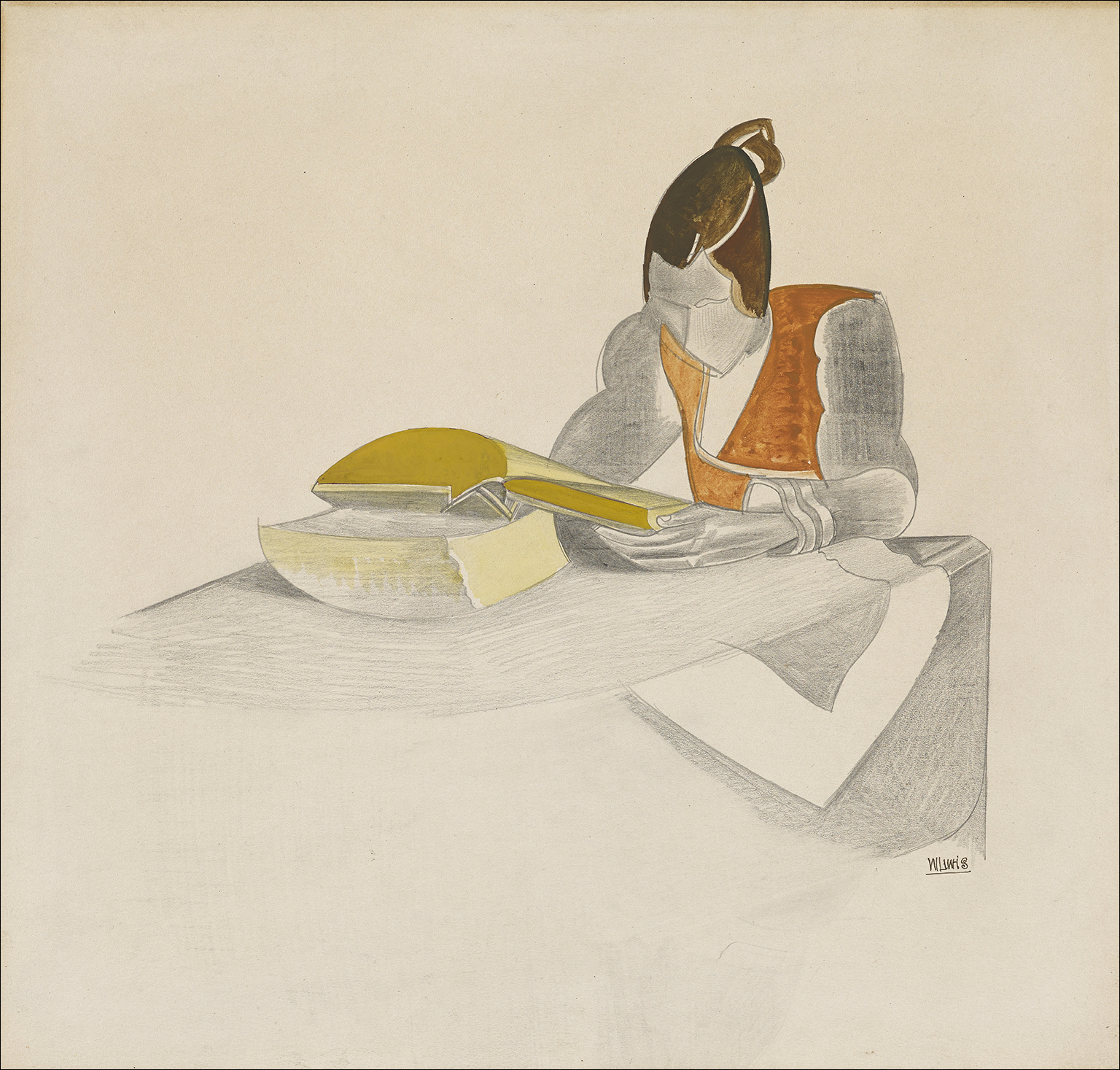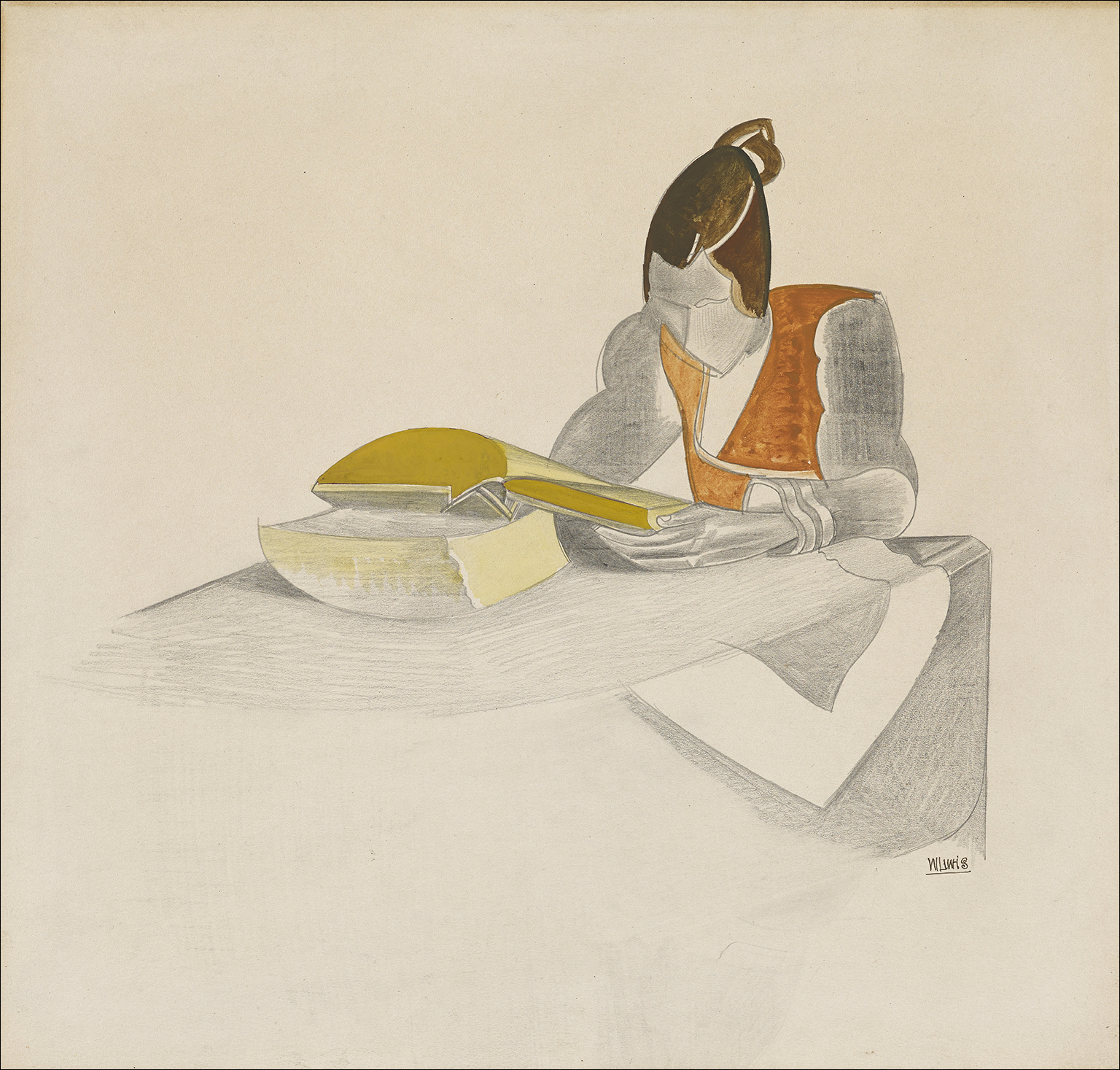 A Lady Reading
Art Funded

2016

Dimensions

30.5 × 31.1cm

Vendor

Hazlitt, Gooden and Fox
Percy Wyndham Lewis trained at the Slade School of Art in London and is celebrated today for his development of the geometric abstract style of painting, which Ezra Pound named Vorticism.
After the Vorticist group broke up in 1915 Lewis fought on the Western Front and became an official war artist. Following the war he began to experiment with the more naturalist Modernism represented by A Lady Reading. The drawing was shown at Lewis's 1921 exhibition 'Tyros and Portraits' at the Leicester Galleries in London. The subject is Iris Barry, Lewis's lover, who is shown with her hair in a bun and wearing an avant-garde wrapover waistcoat. The drawing has most recently been in the collection of Valerie Eliot, widow of the poet TS Eliot. Iris Barry featured in several other works in the 1921 show, including Praxitella, a pivotal portrait by Lewis that is now joined by A Lady Reading in the Leeds Art Gallery collection.
Provenance
Mr and Mrs Sydney Schiff; Sir Edward Beddington-Behrens; Leicester Galleries; Valerie Eliot; sold Christie's, 2013 where acquired by Hazlitt, Gooden & Fox.