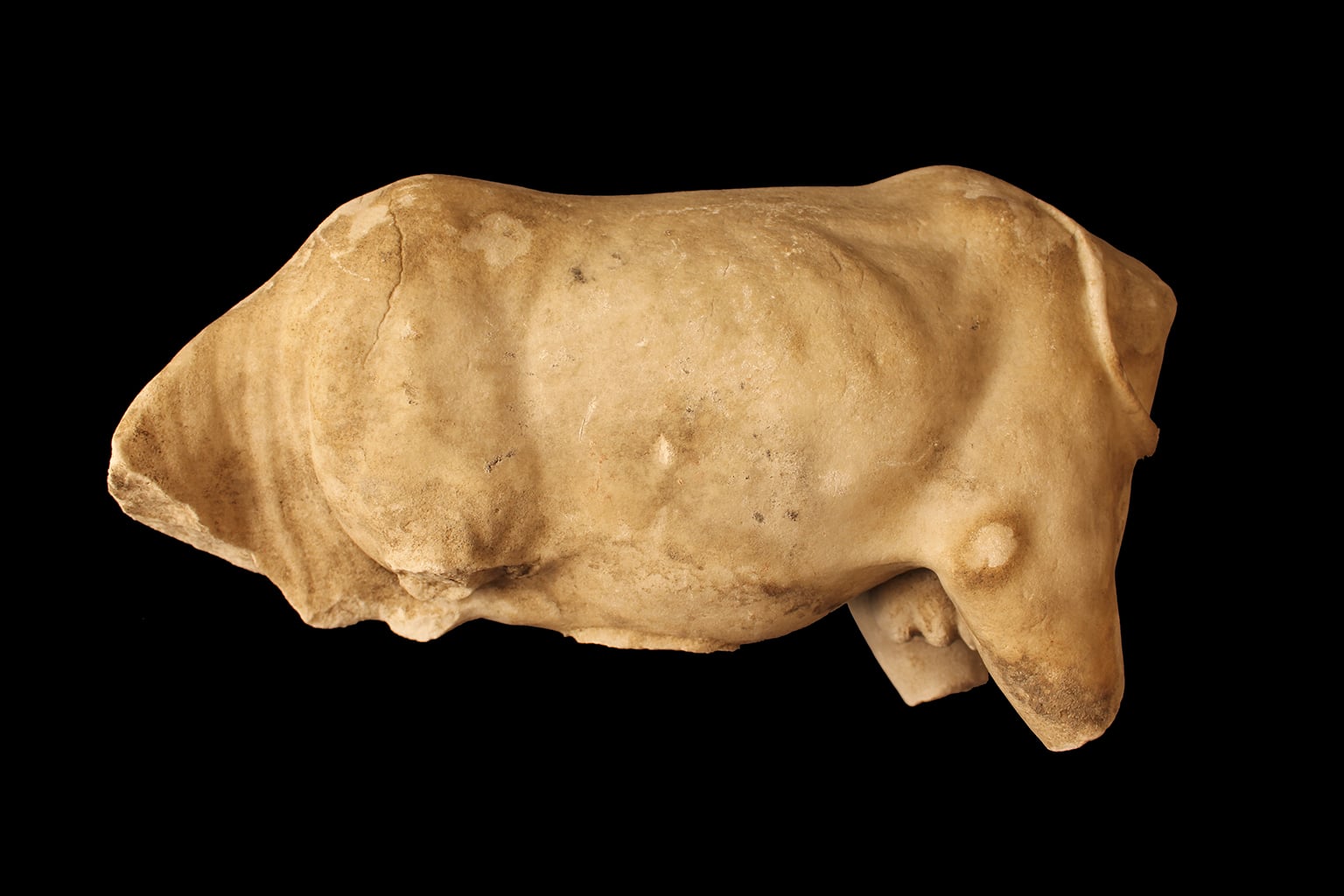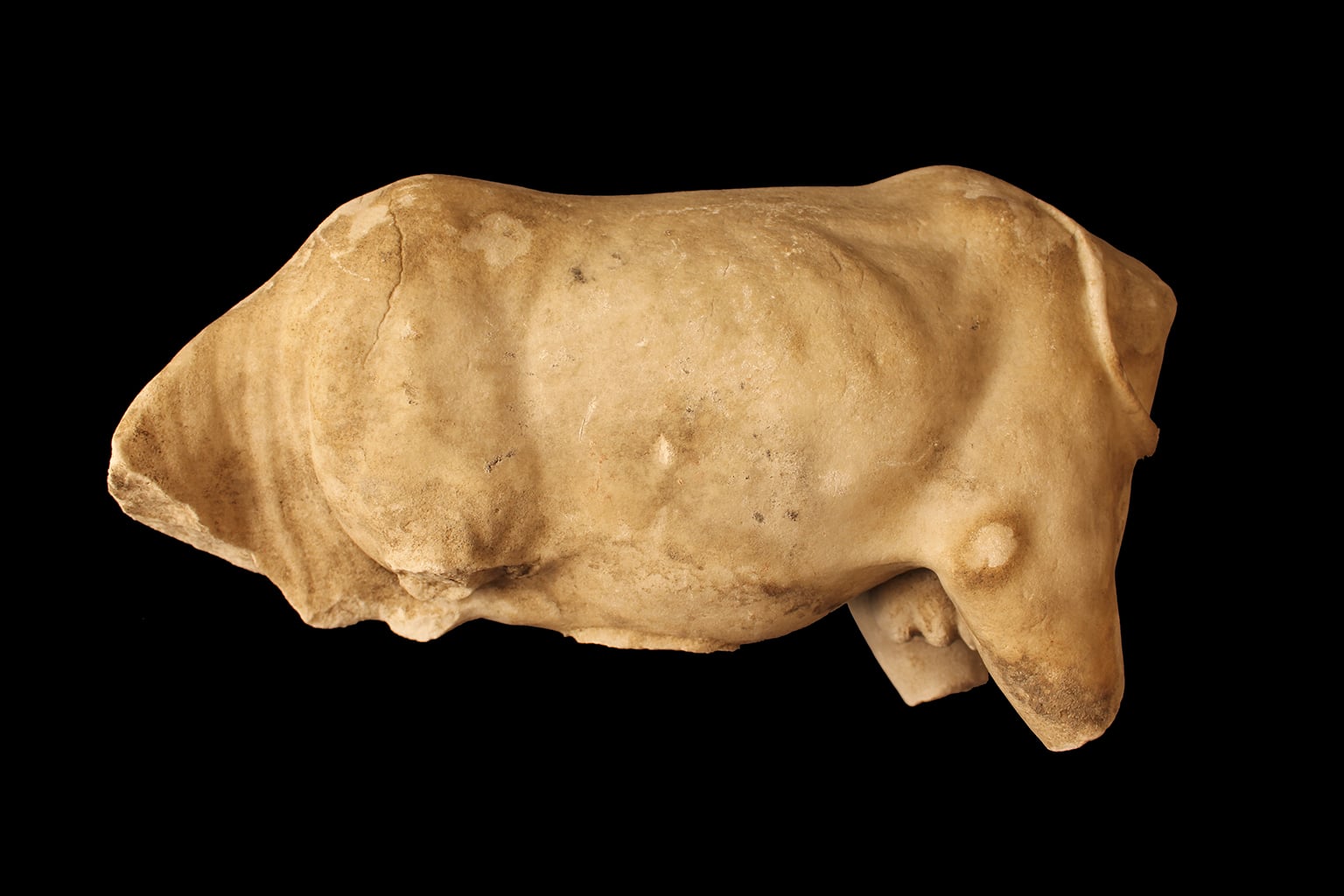 Bull Statuette
Art Funded

2015

Dimensions

37 × 19.5 × 12cm

Vendor

Elizabeth Rowlett
This finely carved fragment of antique statuary, discovered in a local garden, probably dates from the early Roman settlement of Lincoln.
The subject is a bull, with subtle detailing of the ribs and pelvic bone and indications that the head was lowered in the act of charging. This motif is known from other Roman depictions, such as images on coins and rings.
Provenance
Discovered by Elizabeth Rowlett, Lincoln, 2013.