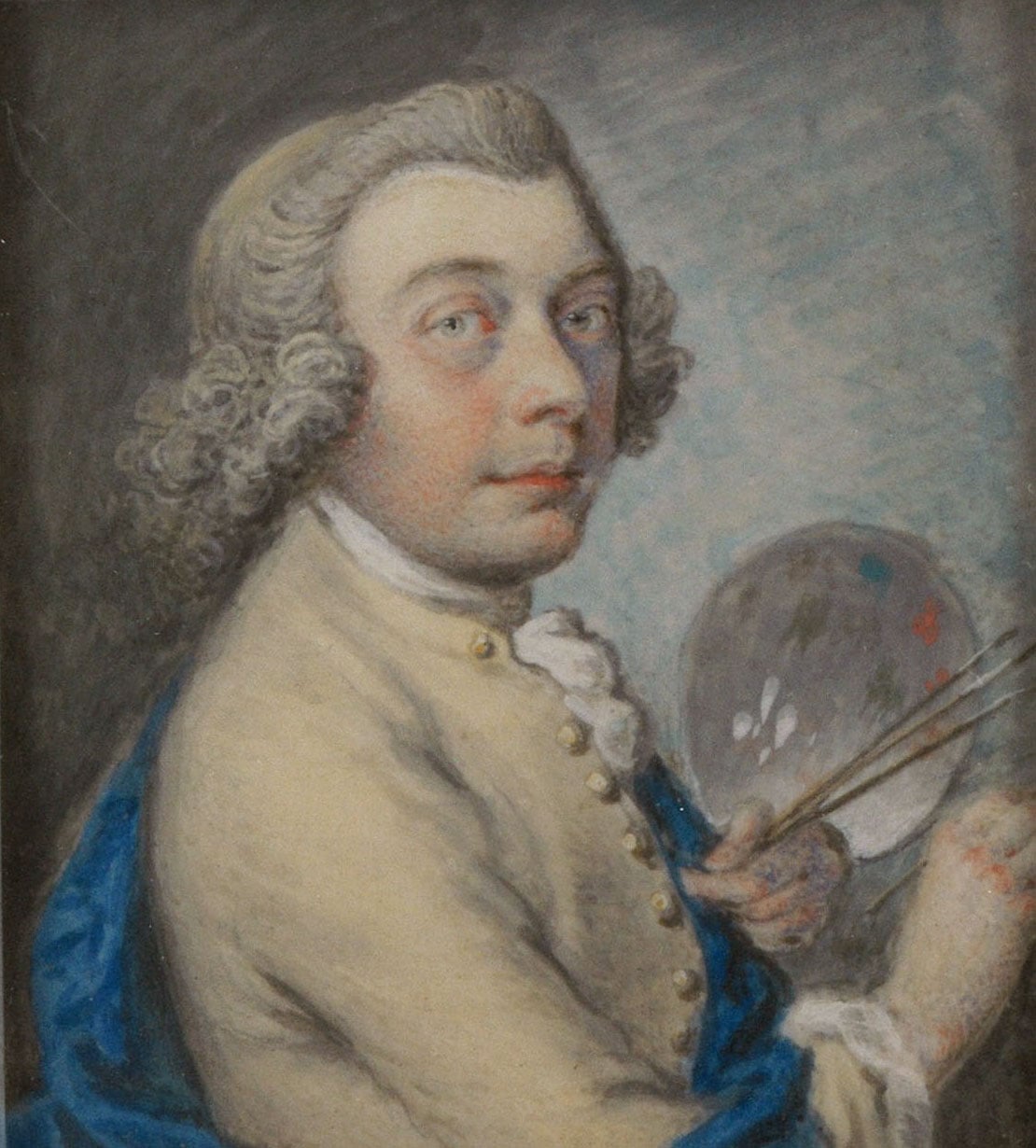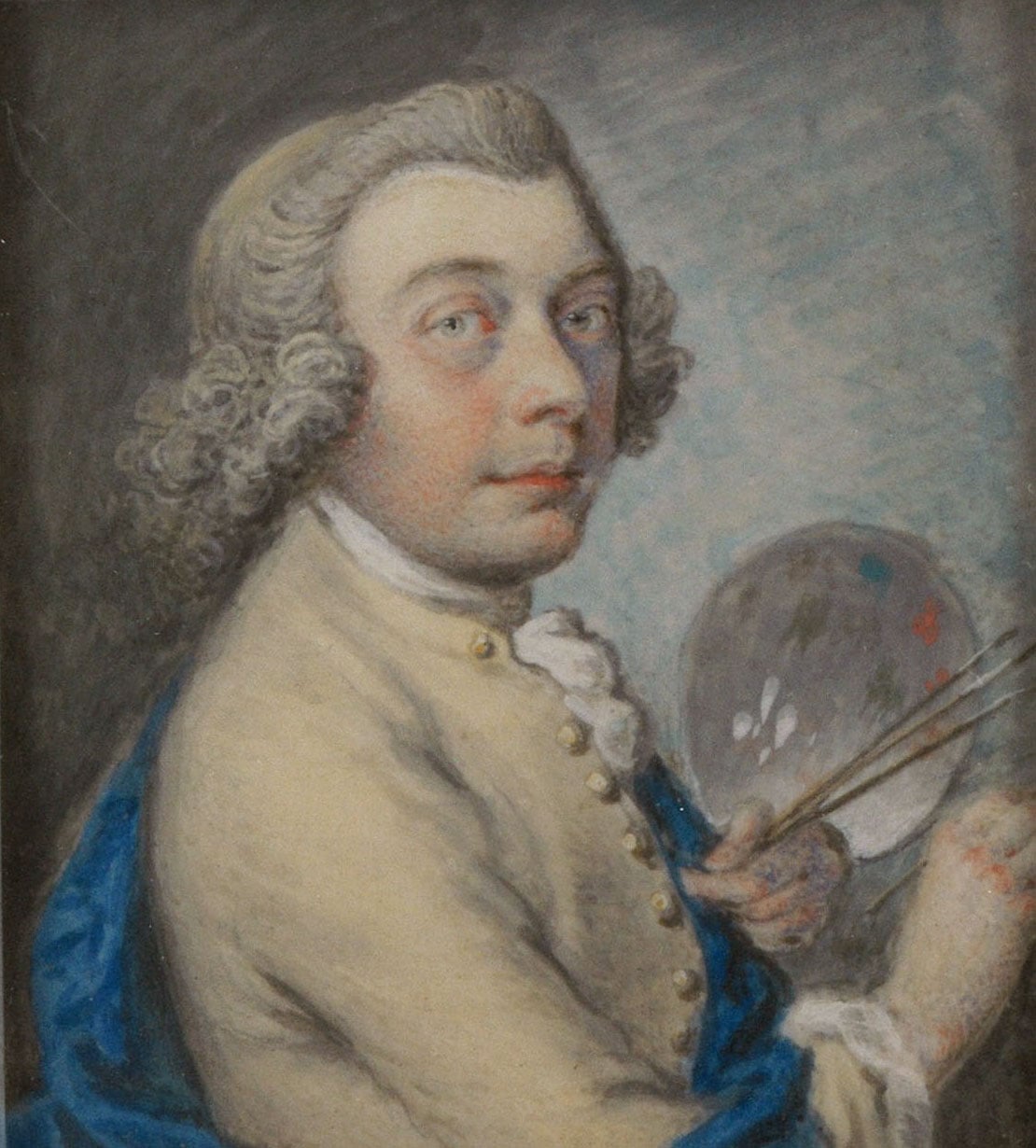 Self Portrait
Art Funded

2013

Dimensions

5 x 4.5 cm (image) 6.8 x 10.2 cm (framed)

Vendor

Philip Mould
'Lacon, a young painter in water-colours, died about 1757.
He set up a puppet-show at Bath, which was much in fashion.' This brief addendum to Horace Walpole's Anecdotes of Painting in England (1762–80) is one of the few existing references to John Lacon, a Georgian painter whose life has only recently begun to emerge from the shadows. The Lacons of Bath were a family of entrepreneurial puppeteers renowned for their life-size wax models, described by London's Daily Post as a 'fam'ed Piece of Machinery' during their show's run at the Haymarket Theatre. A number of works by Lacon are known, including two miniatures at the V&A, but this self-portrait is his only work with an identifiable sitter. In a display of the same technical ingenuity that brought his family fame as puppeteers, Lacon created his self-portrait in a notoriously intractable medium, working in watercolours on ivory. He portrays himself as an aspirational middle-class tradesman, wearing a powdered wig and buff coat with a vivid blue sash. The Holburne Museum of Art's association with portrait miniatures dates back to 1865, when a large part of Sir William Holburne's collection was displayed at an exhibition of miniatures at the South Kensington Museum in London. During the 20th century the museum began actively pursuing the acquisition of miniatures produced in Bath, and Lacon's portrait joins works by noted miniaturists including Joseph Hutchison and Andreas Mussard.
Provenance
given by the artist to the original owner; thence by descent.