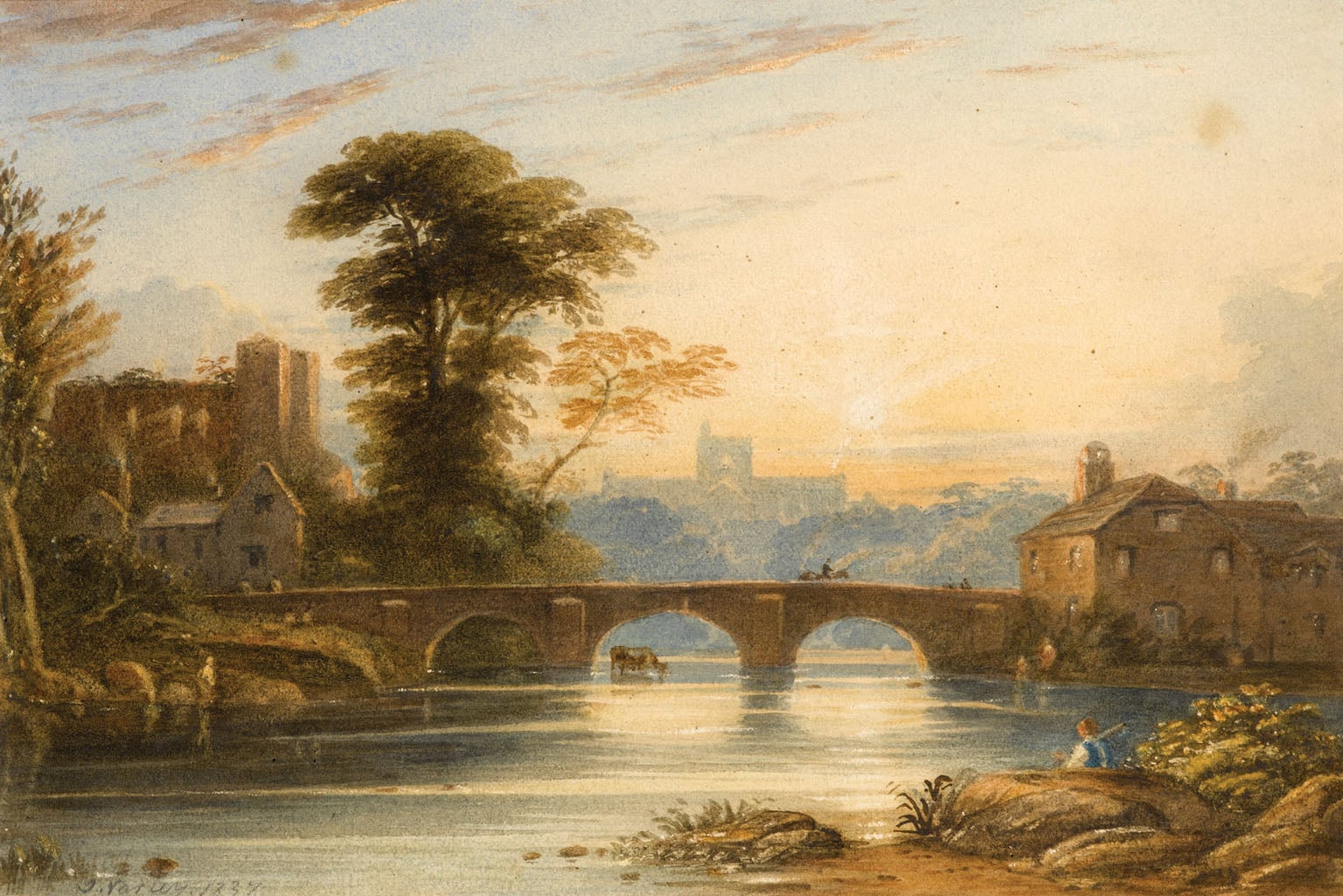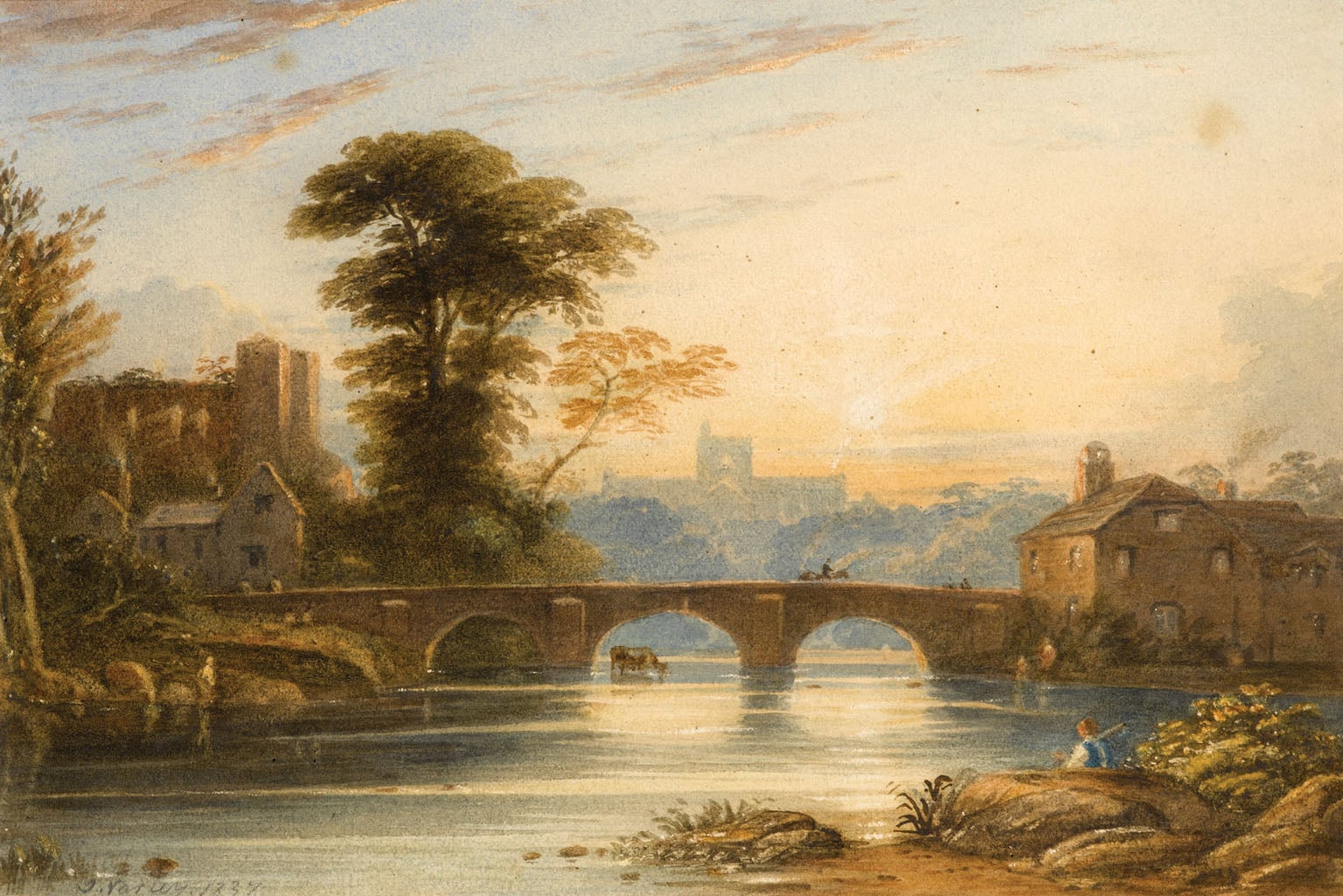 Brecon on the River Usk
Art Funded

2013

Dimensions

18.4 x 27.4 cm

Vendor

Guy Peppiatt Fine Art
This was Varley's second painting of Brecon.
His first, undertaken as a young artist during a visit around 1800, was a topographical drawing, the buildings and landscape rendered as in life. By his return in 1837, half a lifetime later, his depiction had developed into a more romantic vision, showing the influence of Claude. The scene is bathed in the golden light of the evening sun, the buildings softer than in his earlier drawing, the prioryÂ's silhouette a distant presence on the horizon.
Provenance
Art Loss register search has been carried out.