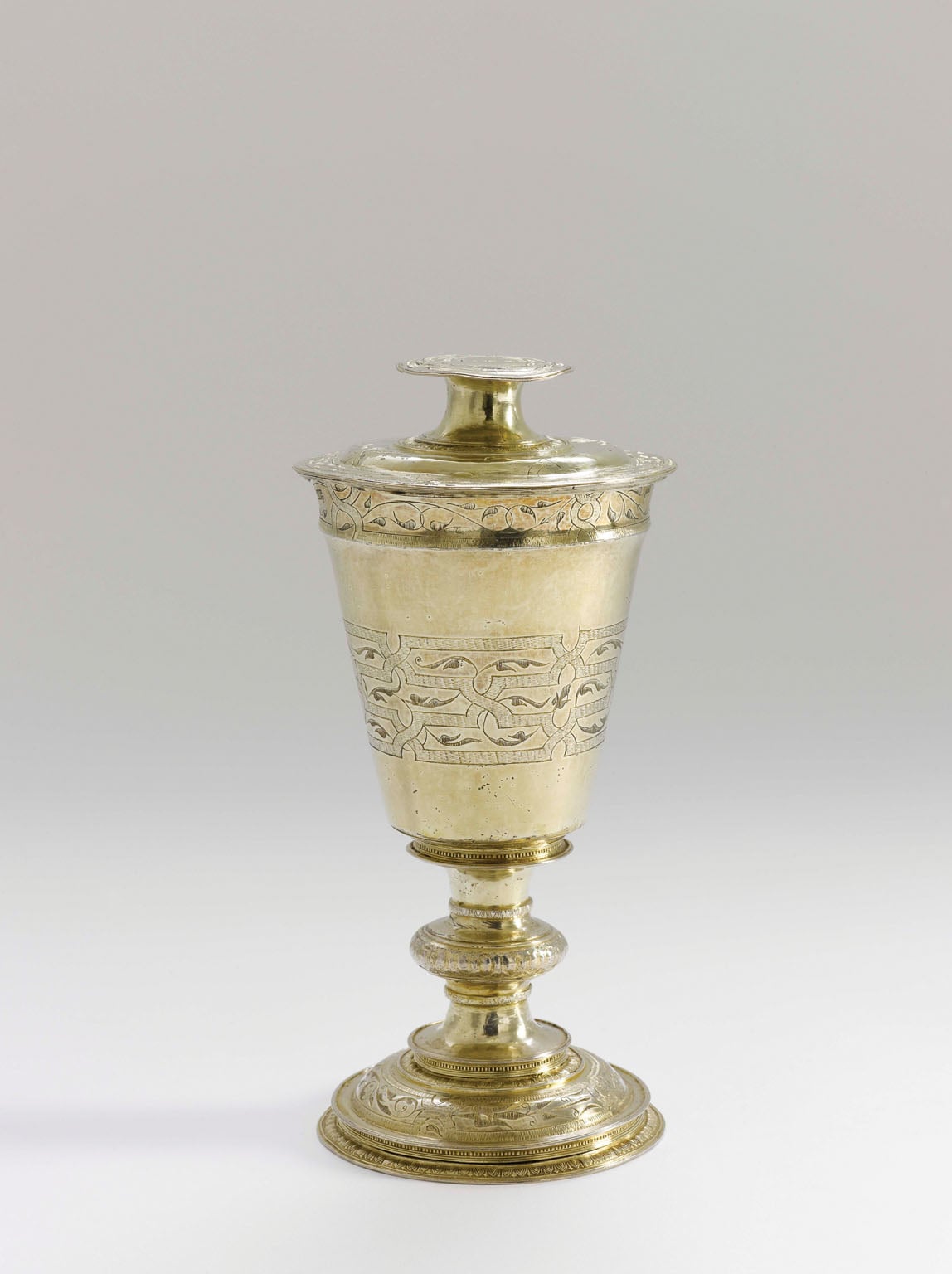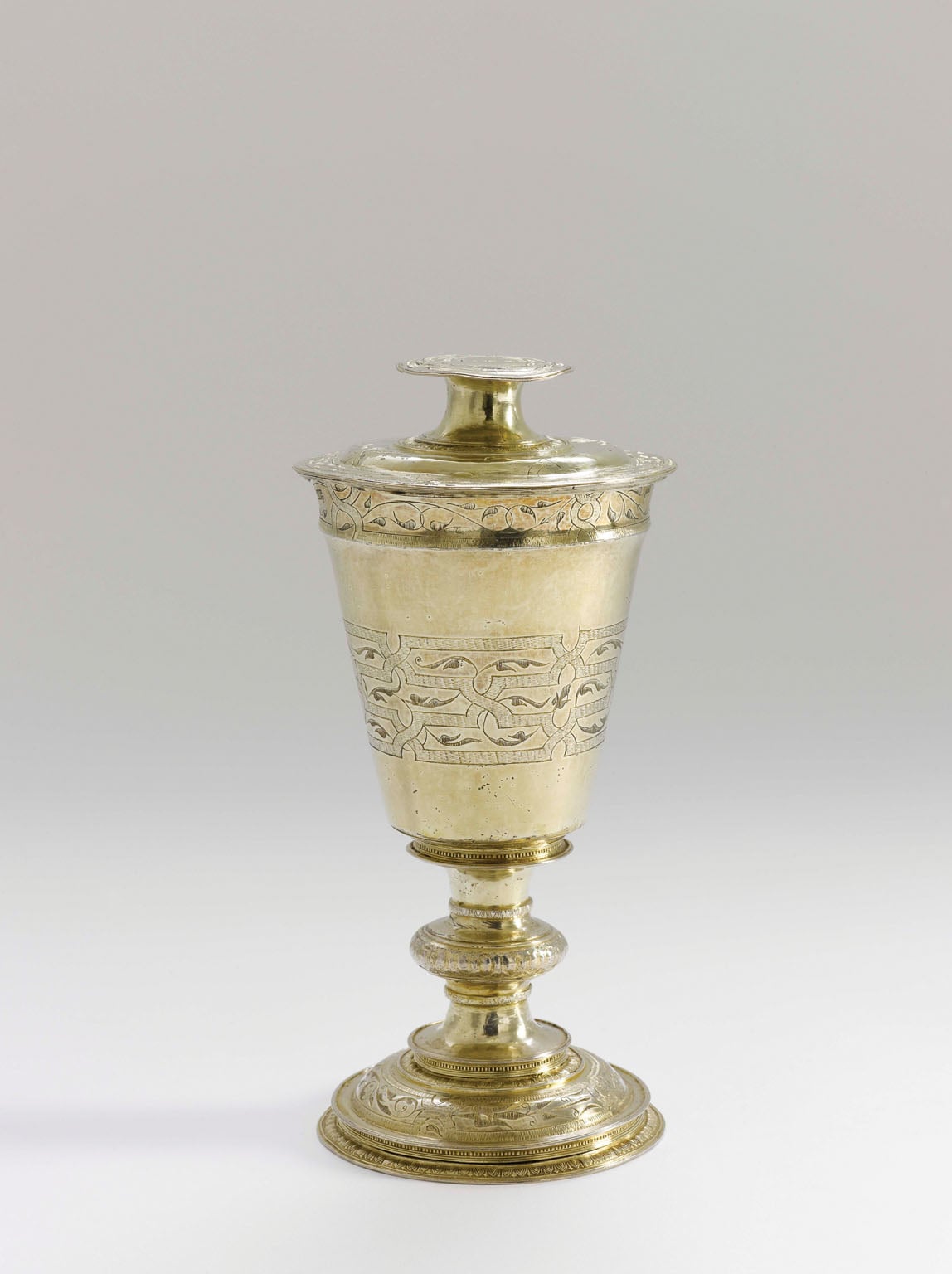 Communion Cup and Paten Cover
Art Funded

2012

Dimensions

Height: 20.5 cm

Vendor

Parish of Central Exeter
The work is arguably the best surviving example of a communion cup by the maker, one of the most important and successful provincial goldsmiths of the Elizabethan era.
The cup has been on display in the museum for more than half a century. It is valued as one of the most significant objects within the museum's large collection of West Country silver. Within the new RAMM Devon and Exeter History Galleries the cup is interpreted as a key object in the story of the relationship between church and state and of the development of craft and patronage.
Provenance
Commissioned by St. PetrockÂ's Church, Exeter in 1571; deposited on loan at the RAMM by the Parish of Central Exeter in 1952.