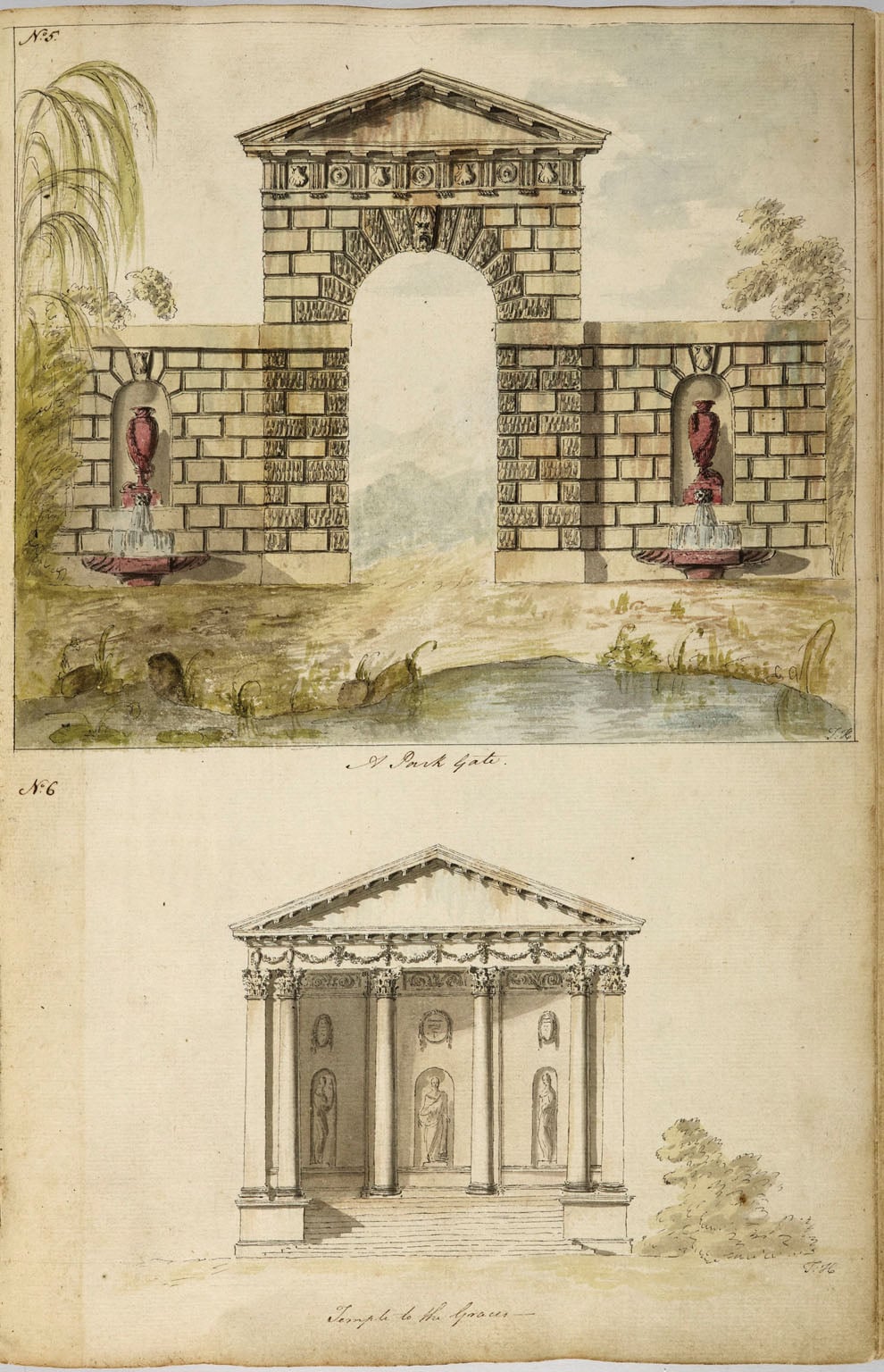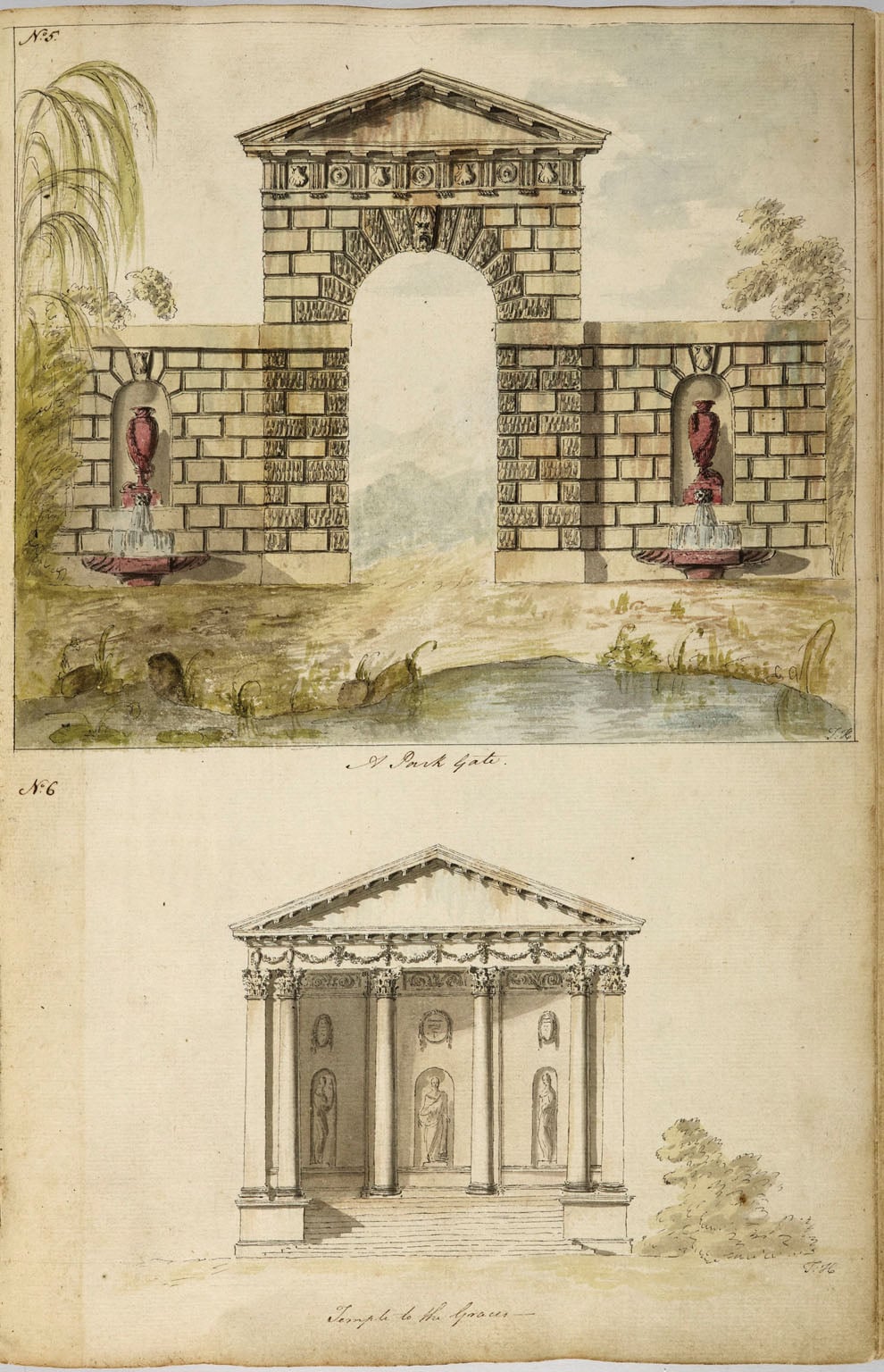 Sketches of sundry Buildings already Executed and Original Designs on Various Subjects
Art Funded

2012

Dimensions

24.5 x 37.5 x 4 cm

Vendor

Private collection
The designer was one of the relatively few professional English architects who studied in Italy.
This album is a rare and possibly unique survival in its charting of an architectÂ's developing skills as a designer over more than two decades. It shows how his style evolved under the influences of his earliest teachers, Sir William Chambers and Thomas Sandby, and his studies in Italy until he emerged as an independent architect in the 1780s. These drawings strengthen the collection of the designer's work in the archive, whilst adding greatly to the holdings of this important 19th century dynasty of architects as his son and grandson are already well represented.
Provenance
Philip Hardwick; by descent in private collection.