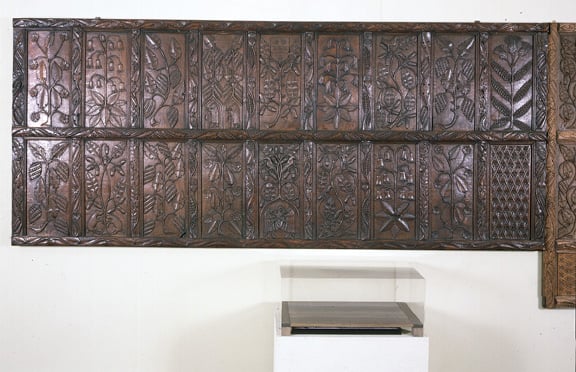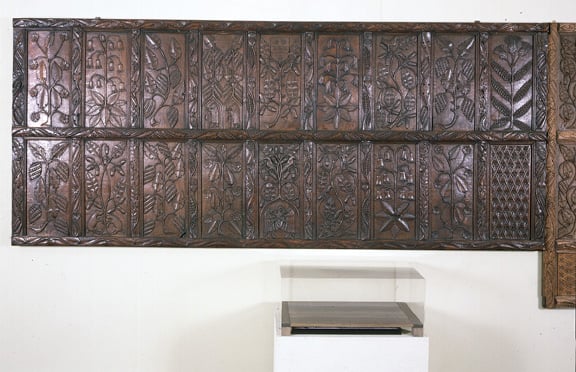 The Montrose Panels
Art Funded

1938

Dimensions

138 x 321 cm

Vendor

London Scot Bequest
18 carved oak panels in two rows within a framework of carved mintins and rails.
Low relief carving of plants and animals and the arms of the Panter or Paniter family of Newmanswalls. Dais panelling from the hall of the hospital founded by Patrick Pater in 1516.
Provenance
In 1878 the wood work was recovered at the demolition of the house of Montrose; Jack Campbell.