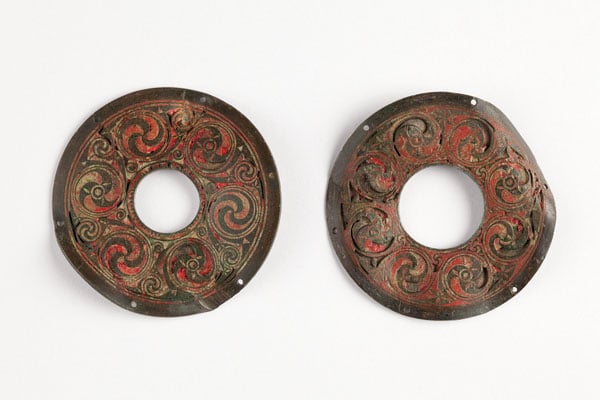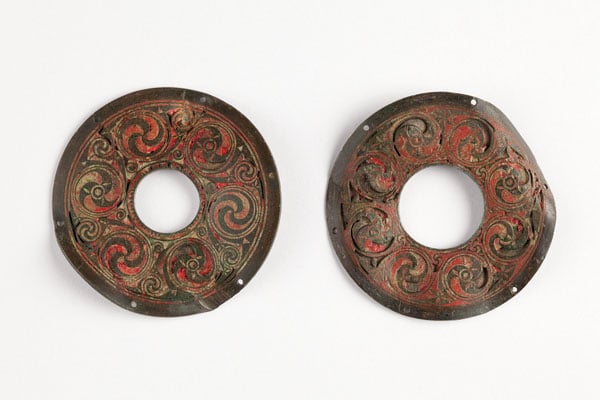 The Hockwold Mounts
Art Funded

2011

Dimensions

Diameter: 0.5 cm

Vendor

Timeline Auctions Ltd
These two early Medieval mounts are unique and represent a new class of decorative enamel work.
They are examples of Insular art, a style of art native to the British Isles which was a dynamic fusion of ornament rooted in the Celtic pre-Roman and Roman Iron Age, with the more recent and evolving Germanic Anglo-Saxon style. The decorative style provides a rare connection between metalwork and manuscript material of the seventh and eighth centuries. As such, they have the potential to enhance our understanding of the uses and dissemination of 'Celtic' art within the Early Medieval Insular world.
Provenance
Found by a metal-detectorist in Hockwold in 2007; Brett Hammond, Timeline Originals; Timeline Auction, 2009.