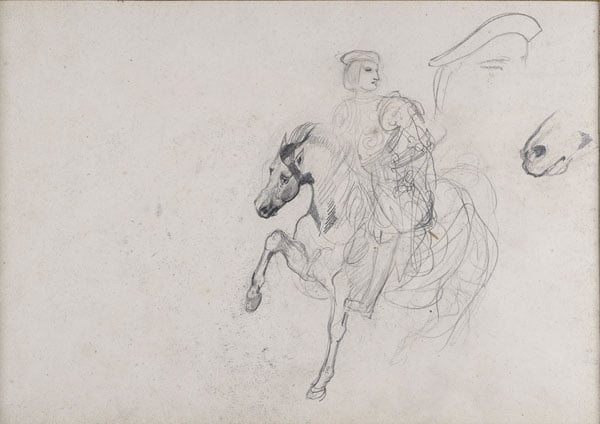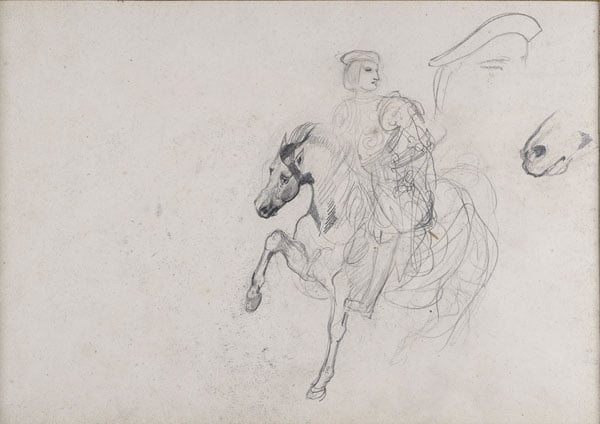 1) Figure on horseback; 2) Delacroix letter
Art Funded

2008

Dimensions

22.6 x 32 cm

Presented by

Estate of John Lewis Croome through The Art Fund
1) A two sided drawing with an image of a horseman with separate suties of the horseman's cap and the horse's head on the recto.
The verso has a drawing of a woman's head with other studies. 2) A letter from Delacroix to Henri Pierret, who was friend and Executor of Delacroix and the original owner of the drawing.
Provenance
Henry Pierret; Pierre Granville, Paris; John Lewis Croome, then by descent.