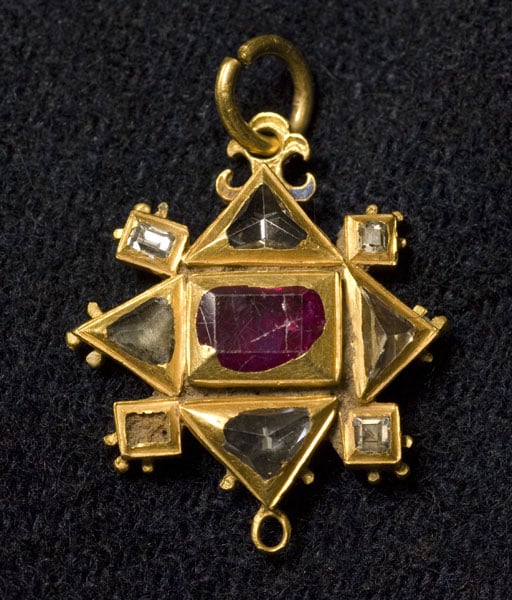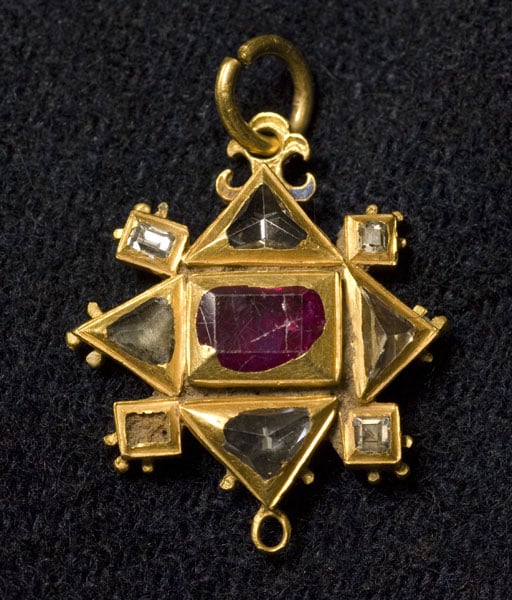 Pendant
Art Funded

2008

Dimensions

2 x 2 cm

Vendor

Department for Culture, Media and Sport
This pendant is made of gold set with diamonds and a single ruby decorated with enamel.
It is from the late Tudor period and notable for the use of diamonds. Pendants such as this were worn by aristocratic, or even royal, women in various ways; attached to clothing or hanging from chains or ribbons. Colchester and Ipswich Museum Service has a collections of portraits of individuals wearing costume and jewellery of the same period.
Provenance
Discovered by a metal detectorist near Brentwood, Essex and declared Treasure in 2007.