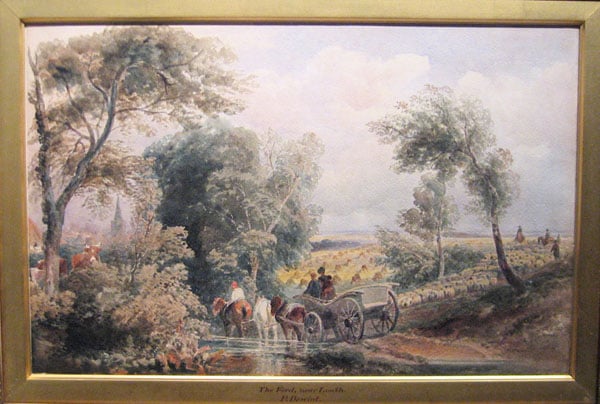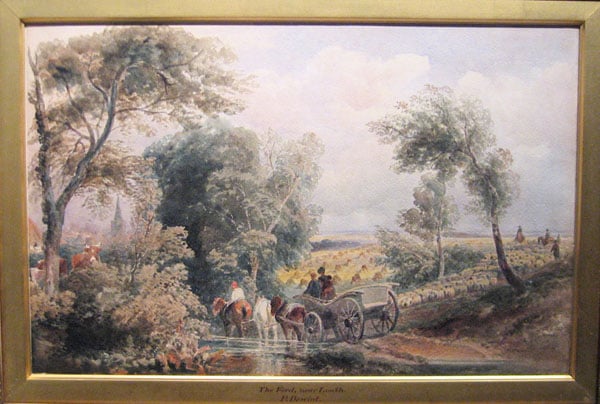 The Ford near Louth
Art Funded

2008

Dimensions

32 x 48 cm

Vendor

Martyn Gregory Gallery
De Wint visited Lincolnshire regularly from 1806 and had a house in Lincoln.
He is known to have painted a number of views on visits to east Lincolnshire, but this is the first time one near Louth has been available for purchase. It is also interesting because it depicts peasant figures droving Lincoln Longwool sheep - the staple of the Louth carpet factory operating in the town at the time the painting was made. The Louth Naturalists', Antiquarian and Literary Society is preparing a book about the factory in 2008 and will be including the painting as an illustration. This work was acquired with the support of the Art Fund with the assistance of the Esmée Fairbairn Foundation.
Provenance
Margery Napier; Major John Sprott, 1983; Martyn Gregory.