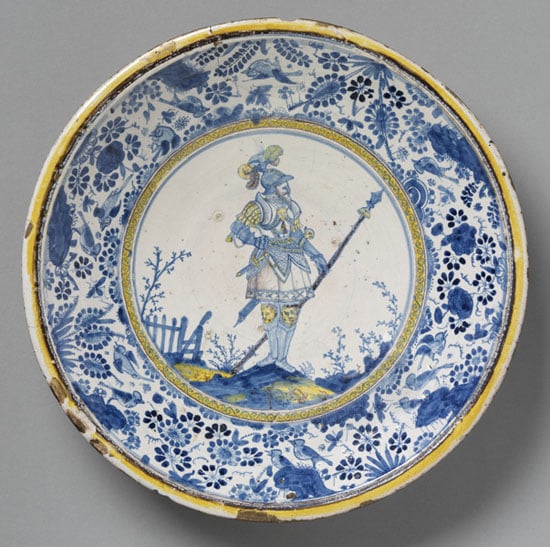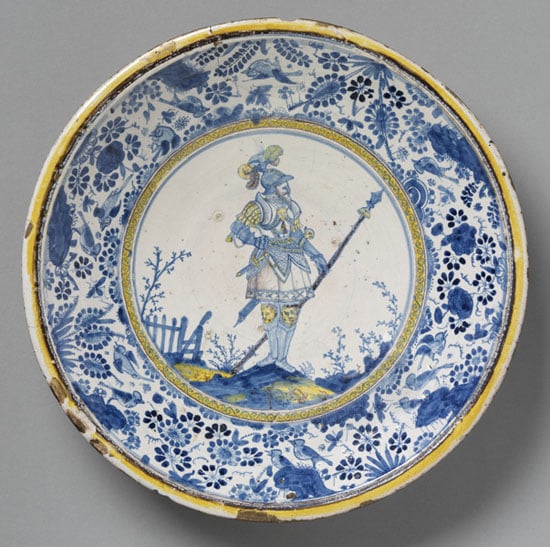 Dish painted with Hector of Troy and Chinese Birds
Art Funded

2008

Dimensions

Diameter: 34.5 cm

Vendor

Christie's
The dish is arguably the finest piece of early English tin-glazed earthenware in existence and it's quality rivals the Italian maiolica that inspired both its technique and decoration.
It is also interesting due to its combination of Renaissance and Chinese decoration with identified design sources. The centre of the dish is finely painted with a man in an elaborate suit of armour copied in reverse from an engraving of Hector of Troy by the Nuremberg printmaker Virgil Solis (1514-62). The border, which is probably by another hand, is painted with a design of birds on rocks copied from Chinese export porcelain of about 1572-1620.
Provenance
Jonathan Horne; Simon Sainsbury, 1999.