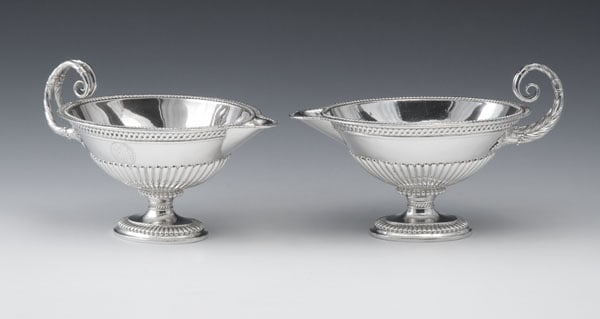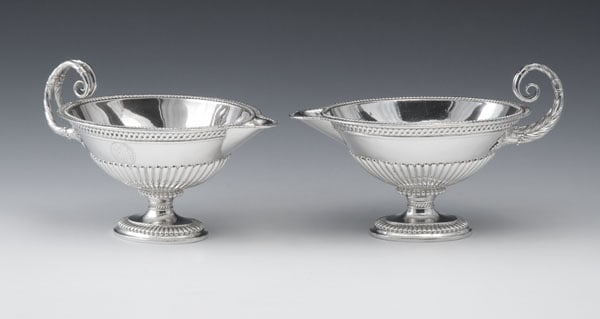 Pair of sauceboats
Art Funded

2007

Dimensions

Width each: 21.6 cm

Vendor

Christie's
The sauceboats are engraved with the arms of Williams-Wynn impaling Grenville and form part of Sir Watkin's 'Great Table Service'.
This service is the George III dinner service, engraved with a coat of arms within a simple husk cartouche and 16 dishes from the service are already in the collection in Cardiff. The form of the sauceboats is inspired by ancient Roman lamps. They are major neo-classical objects, designed by the leading architect of the day, who used archaeologically correct forms and ornament to create a vast and highly individual silver service for one of the most discerning and extravagant patrons of the period.
Provenance
Made for Sir Watkin Williams-Wynn; by descent; Sotheby's, 1946; Morgan; private collection; Christie's, 2007.