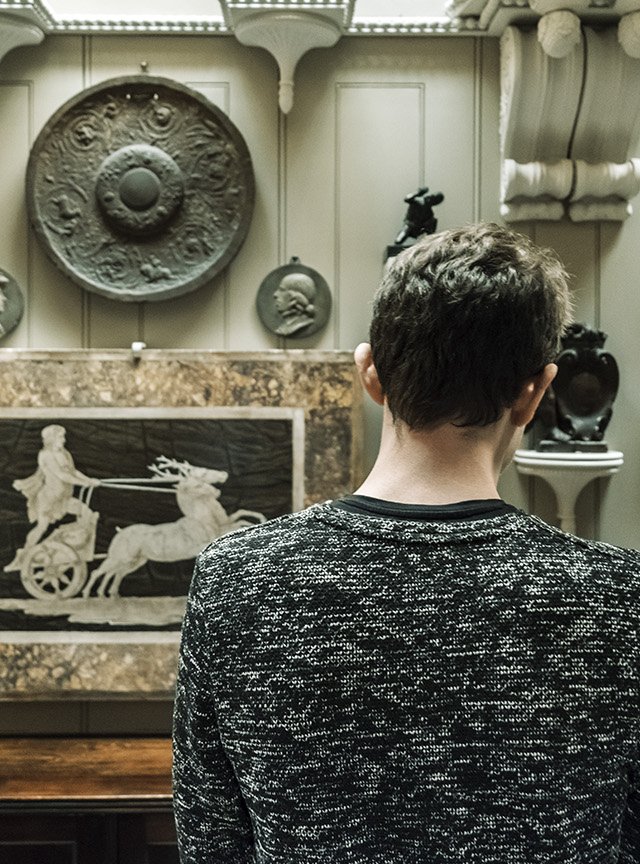 Museum
Sir John Soane's Museum
With a National Art Pass you get
The more you see, the more we do.
The National Art Pass lets you enjoy free entry to hundreds of museums, galleries and historic places across the UK, while raising money to support them.
indicates offers with National Art Pass
An extraordinary collection of art, antiquities and curiosities is housed in the home of 19th-century architect John Soane.
One of the most innovative architects of the time, Soane negotiated an Act of Parliament in 1833 to preserve his house and vast collections exactly as they would be when he died – which is why we're still enjoying them almost 180 years later.
What's it like?
An exquisite treasure trove. To step inside Sir John Soane's Museum is to step back in time to 1837, the year Soane died, and witness his creative vision.
He transformed three houses, ingeniously expanding and lighting each space, and filled them with his eclectic collection of fine art, furniture, architectural pieces and surprises.
What should I see?
Part of the joy of the house is finding your own favourites, but look out for one of the collection's most famous highlights: William Hogarth's epic, eight-part painting A Rake's Progress (1733), which depicts the rise and fall of the fictional Tom Rakewell.
Another unmissable exhibit is an enormous, 3,500-year-old alabaster sarcophagus, found in the Egyptian king Seti's tomb in 1812 and considered one of the most important objects ever discovered in Egypt.
Finally, you can see one of Soane's personal favourites in the Library-Dining Room. The Snake in the Grass (1785) by Joshua Reynolds – who presented a young Soane with the Royal Academy's Gold Medal for Architecture – is displayed opposite Soane's own portrait, indicating the painting's significance.
Remarkably, it's still in its original frame – in 2018 the museum ran a successful crowdfunding campaign through Art Happens to raise the money needed to repair and conserve it.
What's nearby?
You're spoilt for choice in this attractive part of central London. The British Museum and the Cartoon Museum are a 10-minute walk away.
Just a few minutes further will see you to the Charles Dickens Museum, the Foundling Museum and another Art Fund Museum of the Year finalist, the Postal Museum.
Tell me something I don't know.
The Bank of England might be Soane's best-known architectural work, but he also designed Dulwich Picture Gallery, which opened in 1817 – the first ever purpose-built public art gallery in England. It heavily influenced designs of future museums and galleries.
Sir John Soane's Museum was a finalist for Art Fund Museum of the Year 2017.