Adam Buxton shares his museum and gallery wishlist
Published 11 June 2018
Comedian and podcaster Adam Buxton picked five UK museum and galleries he's keen to visit with his National Art Pass after recording an episode of his podcast at the Courtauld Gallery in London.
The podcast features fellow comedian Tim Key and together the pair wander through the galleries chatting about what's on display, while also talking about Tim's varied career, from his role in the hit West End play Art to appearing alongside Steve Coogan in Mid Morning Matters with Alan Partridge. You can listen to it via Adam's website.
While you're listening why not check out Adam's wishlist of other venues below.
Theicon signifies when there is a National Art Pass offer
1
Free to all
Sitting on the edge of the University of East Anglia's campus just outside Norwich (Adam's hometown), the Sainsbury Centre contains an exceptional collection of art from all over the globe, all housed in a building designed by Norman Foster. The original gift of 300 objects from Sir Robert and Lady Lisa Sainsbury has since expanded into a vast collection that embraces artefacts spanning over 5,000 years of human history, most of which are on permanent display.
2
Free to all
There's a lot to see and do at this museum in the heart of Leeds, from wandering round the natural history gallery and taking in the famous Leeds Tiger, to exploring the history of Egypt, Greece and Rome. You can also discover more about the history of Leeds itself and admire the Circe bronze by Alfred Dury, which stood for years in Park Square but now sits at the heart of the museum.
3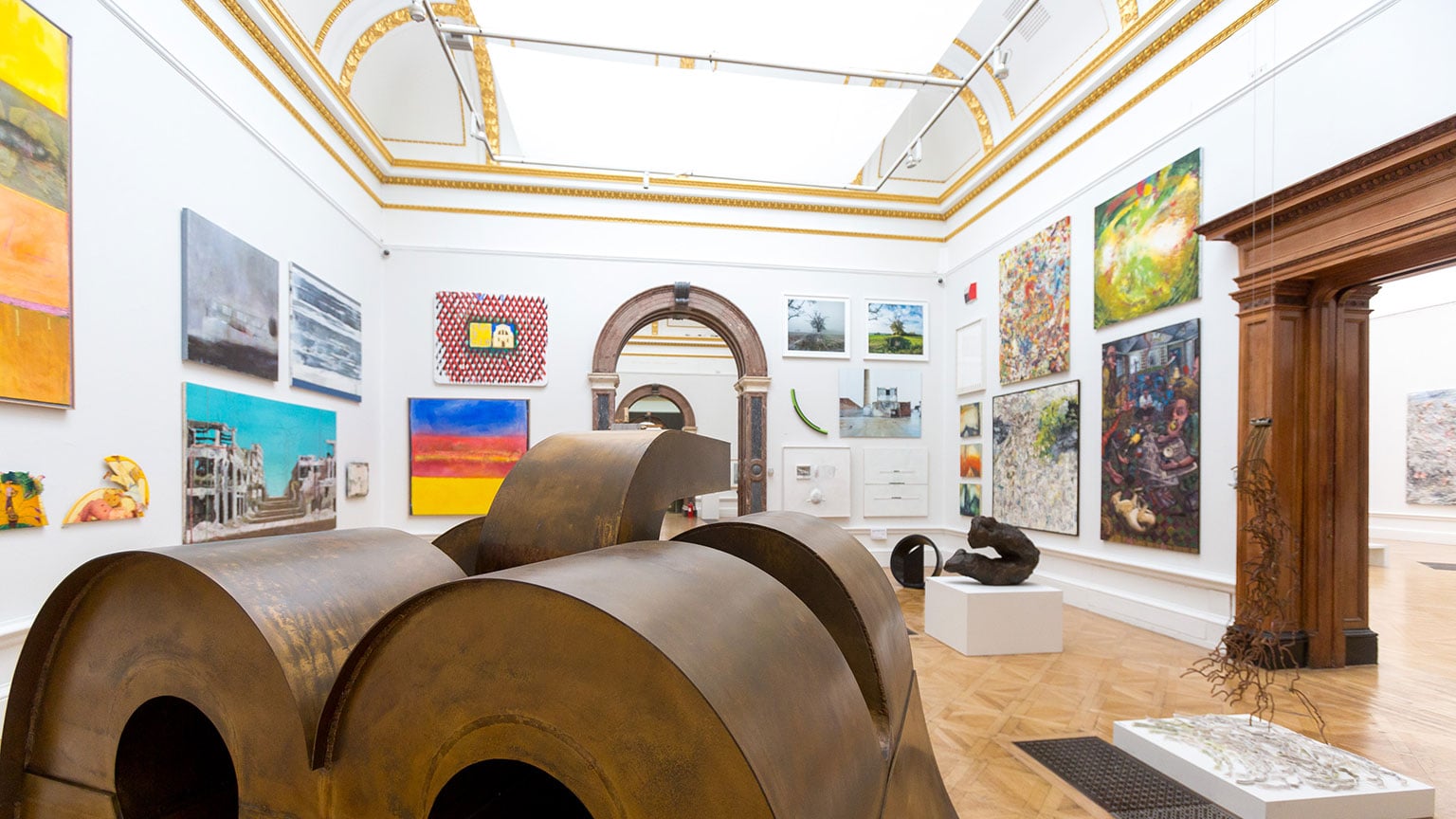 Founded by a group of artists in 1768, the RA is one of the capital's major art galleries, with works by Reynolds, Turner and Gainsborough, among many others. The annual summer exhibition is a highlight of the year and there are regular temporary exhibitions that bring together art from around the world. To celebrate the Royal Academy's 250th anniversary in 2018, the RA is offering 50% off entry to Tacita Dean: Landscape (open until 12 August) to visitors with a National Art Pass.
4
50% off entry and exhibitions
This superb Robert Adam palace houses an impressive collection, everything from Old Master paintings to family portraits and modern art. The period furnishings sit alongside bold modern touches, including a giant Epstein sculpture of Adam in the entrance hall. The house has enjoyed a special relationship with contemporary artists throughout its history, hanging work by artists including JMW Turner, John Varley, John Piper and photographer Roger Fenton.
5
Free to all
M Shed is dedicated to telling the amazing history of Bristol, through the objects and stories of the people who have made the city what it is. Three galleries reveal the fascinating story of the city and its unique place in the world, taking visitors from prehistoric times through to the present day. Featuring film, photographs and moving personal stories, visitors can also add their own memories of the city through a series of interactive displays.