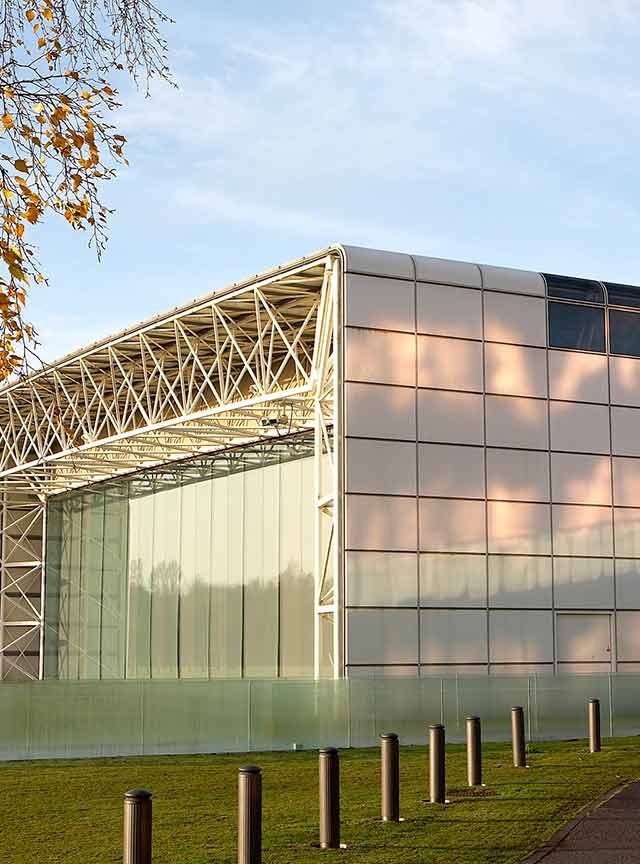 Museum
Sainsbury Centre
With a National Art Pass you get
indicates offers with National Art Pass
The Sainsbury Centre – housed in an iconic Norman Foster building – contains an exceptional collection of several thousand works of art from all over the globe.
To celebrate this incredible collection, hear from the people who know it best as the staff and volunteers pick their personal favourites and share the intriguing stories of why these objects fascinate them.
Journey through the museum alongside writer, comedian and museum enthusiast Josie Long and discover insider intel and untold tales behind the objects on display from a unique perspective.
Field recording
We've also partnered with the Field Recordings podcast to bring you an atmospheric clip from beside the lake in the grounds of the Sainsbury Centre.
More about the Sainsbury Centre
Sitting on the edge of the University of East Anglia's campus, the Sainsbury Centre was the brainchild of Sir Robert and Lady Lisa Sainsbury, who donated their collection of modern and ethnographic art to the university in 1973. The Sainsburys hoped that students and the general public would enjoy the art as they themselves had done, so the displays in the light-filled building are designed to be informal and welcoming.
The original gift of 300 objects has since expanded into a vast collection that embraces artefacts spanning over 5,000 years of human history, most of which are on permanent display. The venue also organises several temporary exhibitions every year.
The more you see, the more we do.
The National Art Pass lets you enjoy free entry to hundreds of museums, galleries and historic places across the UK, while raising money to support them.