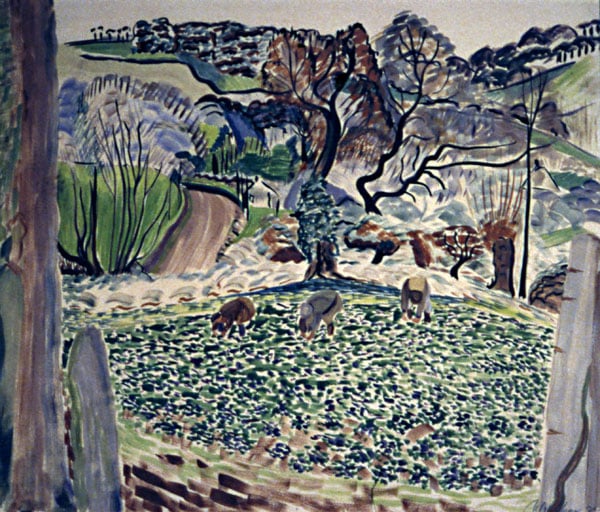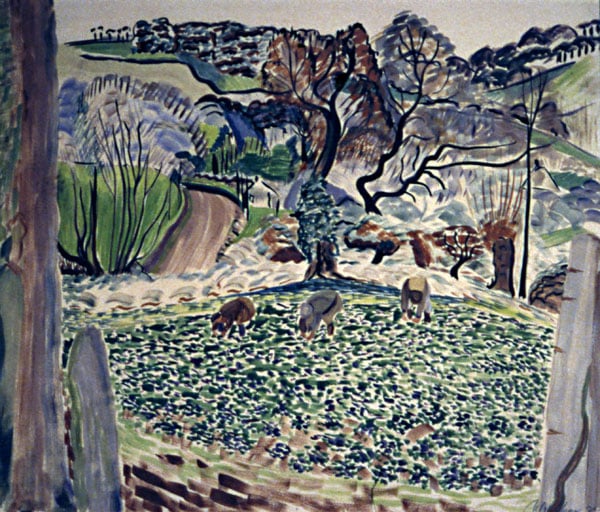 Men Working in the Violet Field at Trembath
Art Funded

1996

Dimensions

622 x 730 cm

Vendor

WH Lane & Sons
In 1920 Alec Walker and his wife established a small experimental silk-printing firm, Crysede, at Newlyn, Cornwall, where his own highly original designs were produced, and which became an important local industry.
Although he had no formal training, Walker had close contacts with Newlyn artists Harold Harvey and Ernest Procter and further afield with the English Vorticists and Group X (especially McKnight-Kauffer), Raoul Dufy, and Ossip Zadkine, who all inspired his work. This painting is acknowledged to be one of the best examples of Walker's work, painted at a time when his powers were at their height in both painting and design. The subject of the painting, clearly a basis for textile design, is a flower farm near Newlyn, one of the most important local industries of the period, the growing and supplying of early flowers, most of which were sent by rail from Penzance for sale in London.
Provenance
From the artist to the present owner (his daughter) by descent.