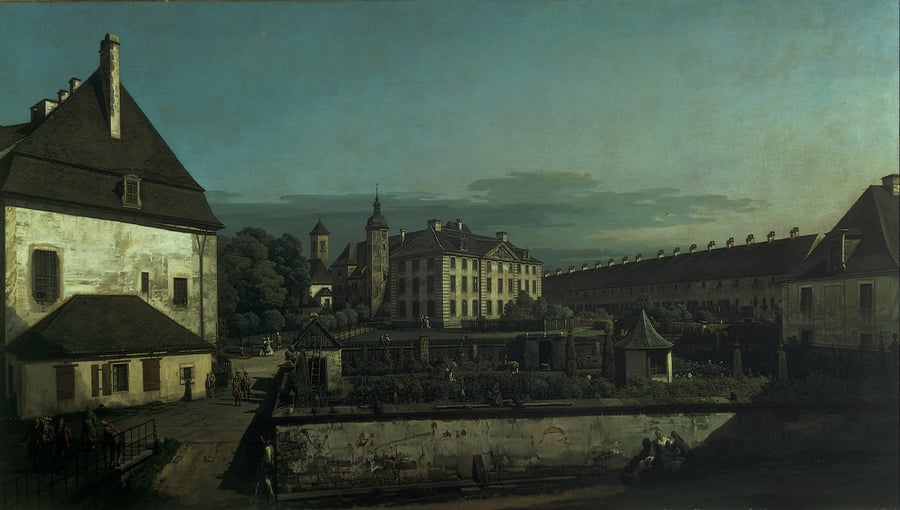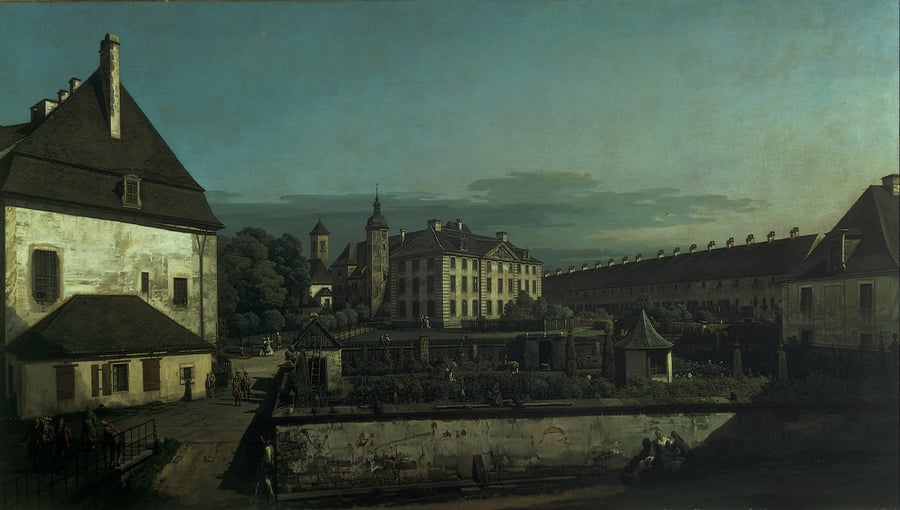 The Fortress of Königstein: Courtyard with the Brunnenhaus Königstein
Art Funded

1983

Dimensions

132.1 x 236.2 cm

Vendor

David Carritt
The painting shows the courtyard of the Castle from the west.
In the middle distance is the Brunnenhaus, with the Magdalenenburg partly concealed to the left. Left foreground is a wing of the Georgenburg and on the right is part of the old Arsenal.
Provenance
Painted for the Elector Augustus II of Saxony; sold by ?Lady Burlington Christie's 1778; Tempest, by descent in the Vane-Tempest family at Wynyard Park, Co Durham.