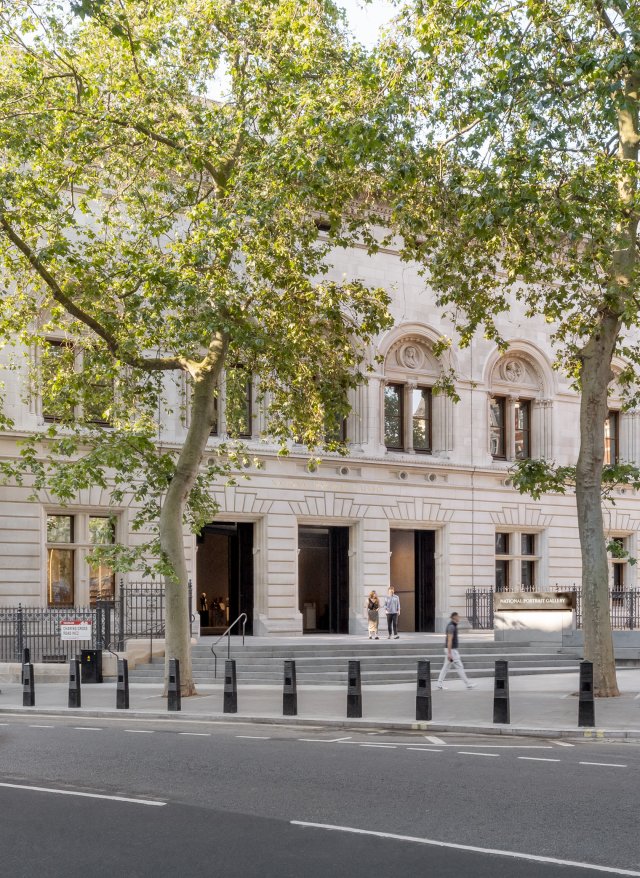 Museum
National Portrait Gallery
With a National Art Pass you get
The more you see, the more we do.
The National Art Pass lets you enjoy free entry to hundreds of museums, galleries and historic places across the UK, while raising money to support them.
indicates offers with National Art Pass
The 11,000 portraits in the National Portrait Gallery's primary collection highlight influential figures in British history, alongside the art of portraiture across all media.
Founded in 1856, the National Portrait Gallery was originally confined to a Georgian house in Westminster. Now, the gallery's primary collection spans 11,000 portraits, including around 4,000 paintings, sculptures and miniatures. Together, these works of art reveal the story of Britain, through portraits of the people who've shaped the country's history and culture, from the 8th century to today.

With a chronological hang, the galleries begin with celebrated Tudor paintings, including iconic portraits of Anne Boleyn and Queen Elizabeth I. These images are so widely recognised that they have become ingrained in our cultural imagination of the period. The collection captures some of the most influential people over history, from the Victorian and Edwardian eras through to 20th-century figures such as Emmeline Pankhurst, LS Lowry and Virginia Woolf.

The representation of contemporary Britain continues to evolve through new commissions and acquisitions, increasing the number of female sitters from 35 to 48 per cent. Some of the most famous faces today are on display, from Marcus Rashford to the Princess of Wales.

Following the closing of its doors in spring 2020 for a major redevelopment project, the Gallery reopens to the public in June 2023, including a new entrance, a redisplay of the collection and the opening of the East Wing. The recent joint acquisition with the Getty Museum, supported by Art Fund, of Joshua Reynolds' Portrait of Mai (Omai) will also be on display.


Why you should go
Renowned portraits of famous British figures

A chance to see Joshua Reynolds' Portrait of Mai (Omai), which has been saved for the public with the support of Art Fund's largest ever grant

Special exhibitions highlighting portraits across artists' careers