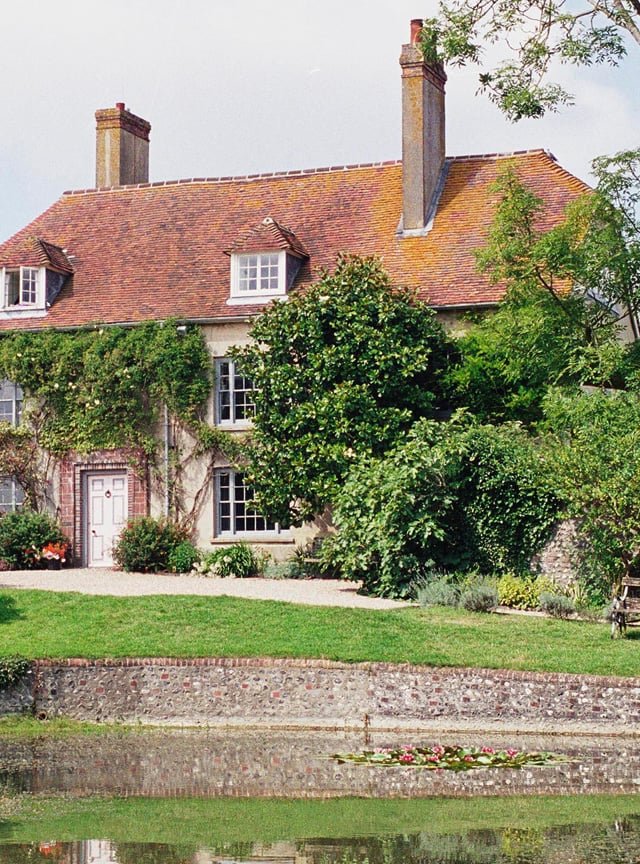 Museum
Charleston
With a National Art Pass you get
25% off entry and 50% off exhibitions
The more you see, the more we do.
The National Art Pass lets you enjoy free entry to hundreds of museums, galleries and historic places across the UK, while raising money to support them.
indicates offers with National Art Pass
In 1916 artists Vanessa Bell and Duncan Grant moved to Sussex, establishing their home at the 17th-century farmhouse of Charleston as the hub of the Bloomsbury Group's activities outside London.
Clive Bell and John Maynard Keynes both lived at Charleston for a time, while the Woolfs, EM Forster and Lytton Strachey were all frequent visitors. 'It's most lovely, very solid and simple, with … perfectly flat windows and wonderful tiled roofs', wrote Vanessa Bell of her home, the outward simplicity of which belies the imaginatively decorated interior, with its frescoed walls and painted furniture. It was Quentin Bell, Vanessa's son, who summed-up the Charleston experience, proclaiming it 'not so much a house as a phenomenon.'
In 2015, Charleston ran a highly successful Art Happens crowdfunding campaign to restore Vanessa Bell and Duncan Grant's iconic painted surfaces and protect them for future generations.
Please note the National Art Pass offer only applies to Charleston in Firle, not yet to their new location in Lewes, which opened in September 2023.
Why you should go
Beautiful Arts and Crafts house

Was home to the Bloomsbury Group

Located in the South Downs National Park