An exhibition of works by Lyn Barlow and Grayson Perry
‍Common Thread is a new exhibition at East Quay in Watchet, Somerset, featuring tapestries by Grayson Perry and embroidered works by local artist and activist Lyn Barlow. The exhibition celebrates two very different artists: one a well-known public figure and artist of international standing and the other an extraordinary but relatively hidden talent working locally in West Somerset. Both artists use thread to powerfully tell tales of trials and tribulations, but also activism, stoicism, and strength.
In Lyn's quilts, the viewer is party to a story that is simultaneously extraordinary and ordinary. It is a story of great sadness and strife, but also one highlighting a life of integrity, devoted to community and care. By pairing these works with Grayson Perry's, the exhibition brings together the intriguing stories of two women living regular but fascinating lives, Julie in Essex, and Lyn in Somerset, both existing through a common era and cultural landscape, portrayed through a common medium - thread. This exhibition is made possible with support from Arts Council England and the Golsoncott Foundation. East Quay would like to thank the Crafts Council for loaning A Perfect Match - Essex House Tapestries: the Life of Julie Cope (2016.18) and In its Familiarity, Golden - Essex House Tapestries: the Life of Julie Cope (2016.19).
This listing is supplied by one of our museum partners and is not moderated by Art Fund.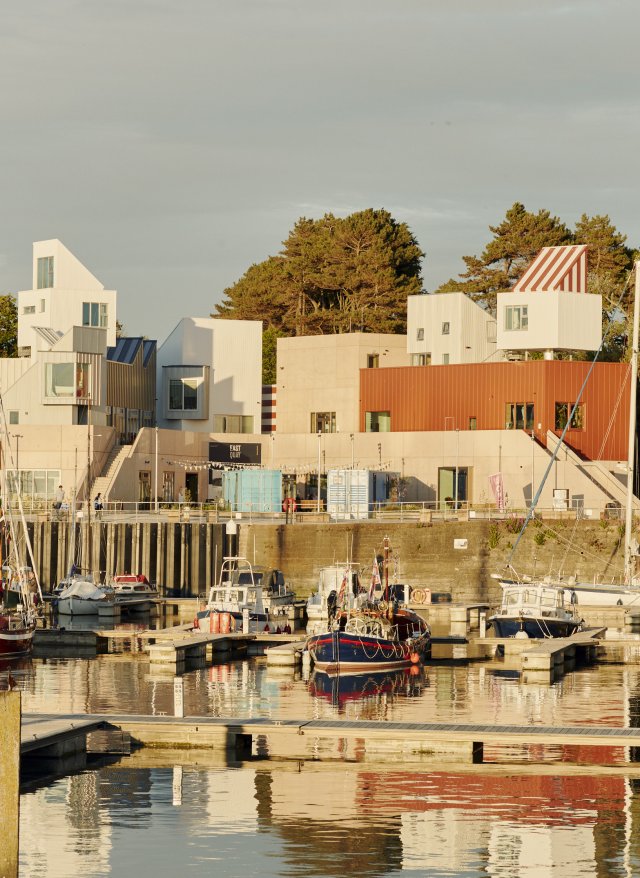 Get a National Art Pass and explore East Quay
You'll see more art and your membership will help museums across the UK
How to get there
East Quay, Harbour Road, Watchet, Somerset, TA23 0AQ
01984 263103
Opening times
Shop and Galleries:
Monday – Sunday: 10am – 5pm

Kitchen:
Open daily 9 – 6 pm
Breakfast from 9 - 11am, Lunch from 12 - 3pm
Evenings: Thursday, Friday, Saturday from 6 – 8pm
Please check our website for opening hours as times may vary throughout the year.
How to get there
The more you see, the more we do.
The National Art Pass lets you enjoy free entry to hundreds of museums, galleries and historic places across the UK, while raising money to support them.