Scottish Landscapes: A New Generation
This exhibition highlights the diverse and dynamic work being produced by new Scottish art school graduates
Showcasing photography, film, sculpture and painting from ten Scotland-based artists, all of whom have graduated from major Scottish art schools since 2018, the exhibition engages audiences with the vitality of emerging contemporary art in Scotland.
All ten of these early-career artists are linked by their use of landscape to interrogate a range of issues including sustainability, heritage, care, isolation, craftsmanship and colonialist history. They go beyond traditional landscape representation, using movement, ritual and performance to tackle the genre in a fresh way. As well as sparking new conversations about the Scottish landscape, this free exhibition has been curated by artist-curator Siobhan McLaughlin to provide a platform for emerging artists at the start of their careers.
This exhibition is kindly supported by the Wilhelmina Barns-Graham Trust.
This listing is supplied by one of our museum partners and is not moderated by Art Fund.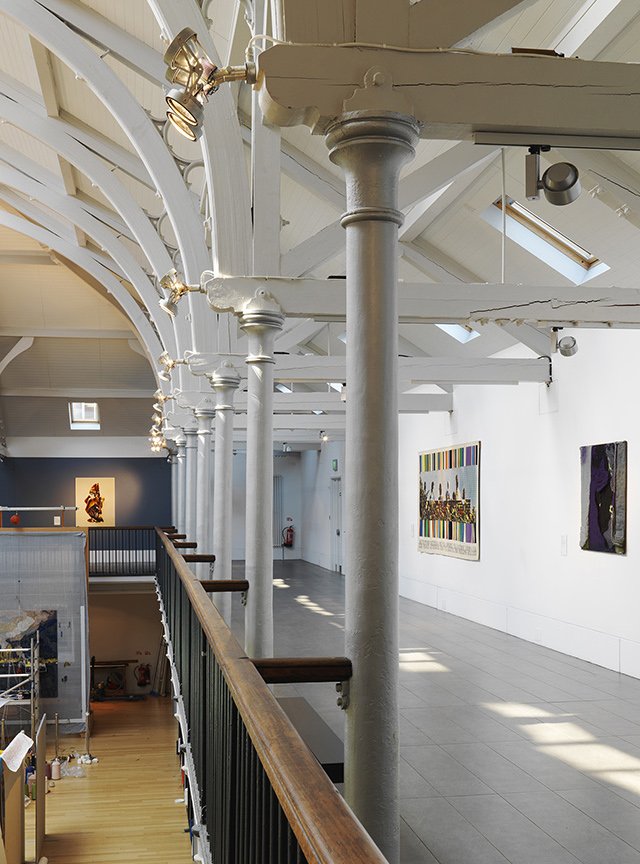 Get a National Art Pass and explore Dovecot Studios
You'll see more art and your membership will help museums across the UK
National Art Pass offers available at Dovecot Studios
How to get there
Dovecot Studios, 10 Infirmary Street, Edinburgh, Midlothian, EH1 1LT
01315 503660
Opening times
Gallery & Shop
Mon-Sat (10am-5pm)
Sun (10am-5pm) August Only

Tapestry Studio Viewing Balcony
Mon-Fri (12pm-3pm)
Sat (10am-5pm)
Sun (10am-5pm) August only

Café
Dovecot Studios Cafe
Mon – Sat 9.30am-5pm
Exclusions and safety measures
To ensure the safety of visitors and staff we have introducued various measures noted below. We are certified Good to Go by Visit Britain.
timed exhibition tickets
a one-way system around the building
hand-sanitising stations
increased cleaning
social distancing
face-coverings are to be worn throughout the building
plexiglass dividers between staff and visitors
How to get there
The more you see, the more we do.
The National Art Pass lets you enjoy free entry to hundreds of museums, galleries and historic places across the UK, while raising money to support them.