Daniel Arsham, Relics in the Landscape
Yorkshire Sculpture Park proudly presents the first UK museum display of work by the highly acclaimed North American artist Daniel Arsham.
Six of Daniel Arsham's bronze sculptures will be shown at YSP including Bronze Extraterrestrial Bicycle (2022), Bronze Eroded Bunny (Large) (2022), Unearthed Bronze Eroded Melpomene (2021) and Bronze Eroded Venus of Arles (Large) (2022) – Arsham's retelling of the ancient marble statue of Aphrodite from the 1st century BCE.
Arsham's sculptures appear as archaeological remnants of our time that he describes as 'future relics'. His works are partially decayed and explore regeneration represented by real crystals that have been cast in bronze. The inclusion of the crystal forms alludes to alchemical change, growth, and progression.
The ground in which YSP stands has been inhabited since at least the 11th century; here, Arsham's sculptures resonate with the layers of human activity that have shaped and will continue to shape the environment.
Alongside sculptures drawn from antiquity are works that use imagery from recent history and pop culture including Bronze Eroded Astronaut (2022) and Bronze Crystallized Seated Pikachu (2022). Created using traditional green patinated bronze, these modern-day images are reinvented to become artefacts that tell the stories of our time.
The exhibition is supported by Perrotin.
This listing is supplied by one of our museum partners and is not moderated by Art Fund.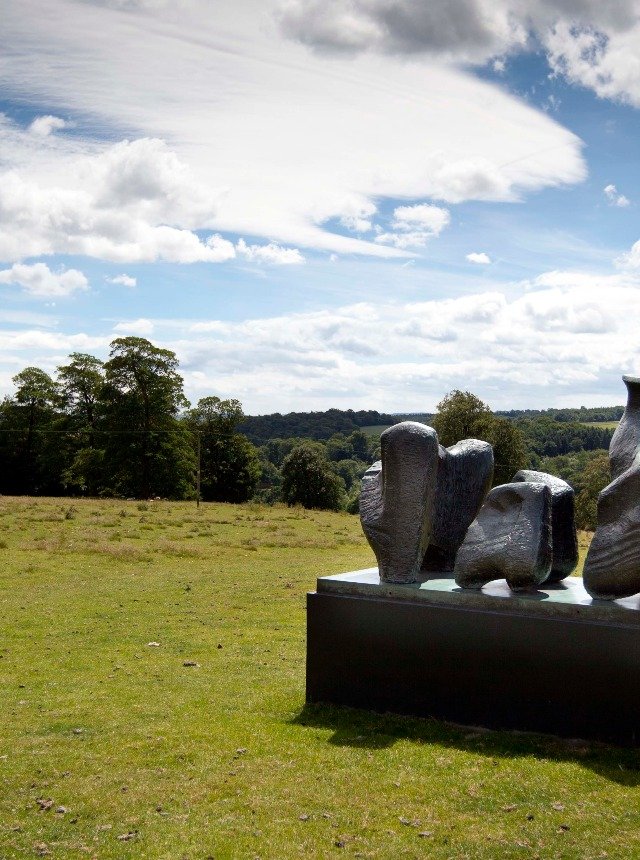 Get a National Art Pass and explore Yorkshire Sculpture Park
You'll see more art and your membership will help museums across the UK
National Art Pass offers available at Yorkshire Sculpture Park
10% off in shop
Expires: 31 Dec 2023
How to get there
West Bretton, Wakefield, West Yorkshire, WF4 4LG
01924 832631
Opening times
Summer daily, 10am – 6pm
Winter daily, 10am – 5pm
Closed 24 – 25 Dec
Exclusions and safety measures
Book your tickets and plan your visit at ysp.org.uk
How to get there
What else is on at Yorkshire Sculpture Park
The more you see, the more we do.
The National Art Pass lets you enjoy free entry to hundreds of museums, galleries and historic places across the UK, while raising money to support them.