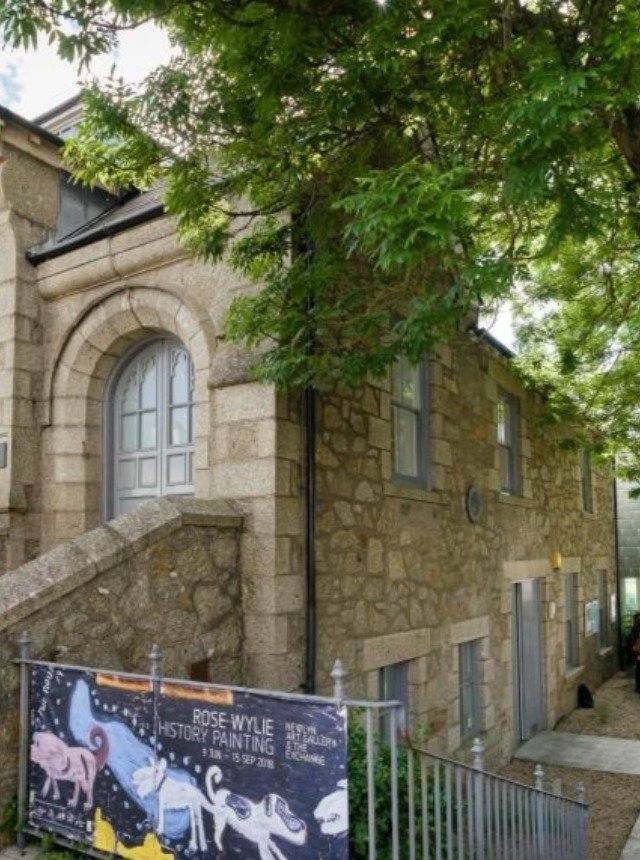 Museum
Newlyn Art Gallery
With a National Art Pass you get
indicates offers with National Art Pass
Showcasing 125 years of creativity on the Cornish coast, Newlyn Art Gallery presents the work of regional, national and international artists, with a focus on painting and drawing.
Newlyn Art Gallery sits in the pretty fishing town of Newlyn, and the gallery showcases not just a long history of art making in the town and surrounding areas such as neighbouring Penzance, but in Cornwall as a whole.
Past exhibitions have included the group display, Many Beautiful Things focusing on the meaning of youth, paintings by Rose Wylie and a curated exhibition by Lubaina Himid. There is a rolling programme of exhibitions and events featuring local and international artists and the gallery is particularly known for showcasing painting and drawing by modern artists. The venue was originally conceived as a home and exhibition venue for the Newlyn School of Art, the works of which are now at Penlee House Gallery and Museum.
Additional spaces include a pavilion added following a major redevelopment in 2007 and The Picture Room, exclusively displaying work by leading regional artists. There is a charming shop on site which includes arts and crafts, ceramics, jewellery, cards and art books.
Look out for The Wild Escape at museums and galleries in the next few months. Many have special events, or you can use our audio introduction to help children get involved at any cultural venue.
Visiting with children?
Use our audio introduction to inspire a visit to any
museum, gallery or historic house
local to you. Then, just send us your child's animal artwork when it's finished and we'll add it to the epic collective artwork that launches on Earth Day 2023.
The more you see, the more we do.
The National Art Pass lets you enjoy free entry to hundreds of museums, galleries and historic places across the UK, while raising money to support them.