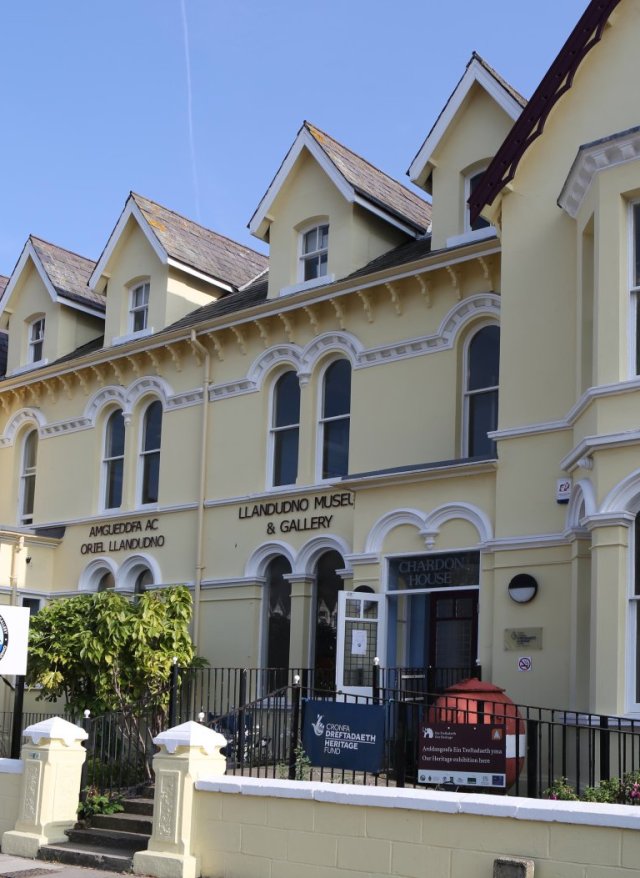 Museum
Llandudno Museum & Gallery
With a National Art Pass you get
£6
£3 Standard entry price
The more you see, the more we do.
The National Art Pass lets you enjoy free entry to hundreds of museums, galleries and historic places across the UK, while raising money to support them.
indicates offers with National Art Pass
Explore the rich history of the beautiful seaside town of Llandudno.
This small museum has a TARDIS-esq prowess, with a whopping 9,000 artefacts in its vast collections, some dating all the way back to the prehistoric era. The objects on display showcase natural, social and military history, geology, and art, all with a connection to the local area. The museum is dedicated to both preserving and showcasing Llandudno's heritage, and also holds some of the finest archaeological collections in Wales.
Highlights on display include intriguing Roman artefacts, a Neolithic skeleton and bone and pottery recovered from the Great Orme Copper Mines – the largest mines in Europe, connected to Llandudno by ancient tunnels.
Explore the evolution of Llandudno from prehistoric coastal town to the thriving seaside resort it is today – regular exhibitions, events and workshops dive deeper into the town's history and celebrate Llandudno's local talent.
Why you should go
Be beside the seaside

Get to know lovely Llandudno

See curious prehistoric objects