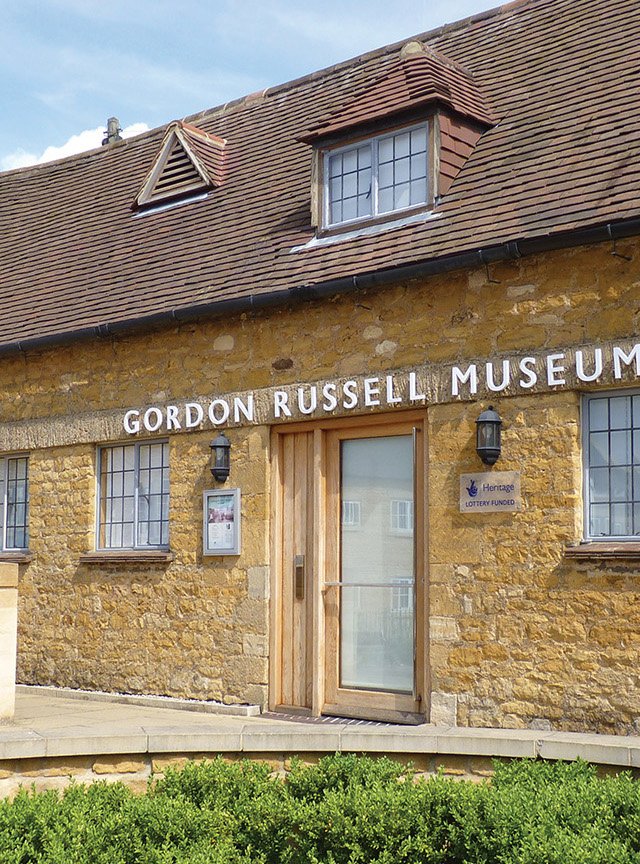 Museum
Gordon Russell Design Museum
With a National Art Pass you get
£5
£2.50 Standard entry price
indicates offers with National Art Pass
Celebrating the life and work of renowned furniture designer Gordon Russell, this museum offers visitors the opportunity to explore elements of 20th-century design from Arts and Crafts to post-modernism.
Schooled in the Arts and Crafts tradition of the Cotswolds, Gordon Russell (1892-1980) believed that the tradition of British cabinet making by hand could be fused with the possibilities of the machine, making good design accessible to all. His efforts to democratise design – 'to make decent furniture for ordinary people' – led to his becoming director of the Council of Industrial Design (now the Design Council), and a lasting influence on British industry, design and education.
The workshops his company occupied in the village of Broadway now house a museum dedicated to his achievements as a furniture designer, maker, calligrapher, entrepreneur, educator and advocate of good design as something that can have a positive impact on people's lives.
The permanent displays span a rich period of 20th-century design, and are accompanied by a changing programme of exhibitions and events. Visitors can find work by contemporary designer-makers in the museum shop, and speak to the museum's volunteers, many of whom have a background in design and manufacture and welcome questions from other designers and makers.
Look out for The Wild Escape at museums and galleries in the next few months. Many have special events, or you can use our audio introduction to help children get involved at any cultural venue.
Visiting with children?
Use our audio introduction to inspire a visit to any
museum, gallery or historic house
local to you. Then, just send us your child's animal artwork when it's finished and we'll add it to the epic collective artwork that launches on Earth Day 2023.
The more you see, the more we do.
The National Art Pass lets you enjoy free entry to hundreds of museums, galleries and historic places across the UK, while raising money to support them.