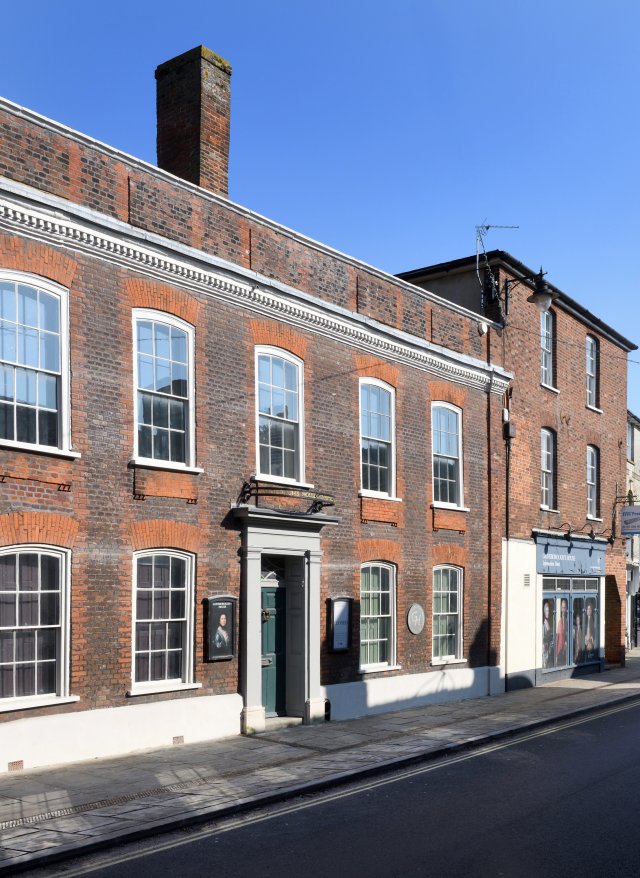 Museum
Gainsborough's House
With a National Art Pass you get
Free entry and 50% off exhibitions
The more you see, the more we do.
The National Art Pass lets you enjoy free entry to hundreds of museums, galleries and historic places across the UK, while raising money to support them.
indicates offers with National Art Pass
Discover the place where 18th-century artist, Thomas Gainsborough took his very first steps towards the extraordinary painter he would become, in the inspiring landscape of Suffolk.
Thomas Gainsborough was born in Sudbury, Suffolk in 1727 and spent much of his childhood sketching the woods and fields surrounding the town. In 1746, the artist returned to his hometown and also spent many years living in other beautiful areas of Suffolk.
This Georgian townhouse, a former independent meeting house-turned museum, was the place where Gainsborough was baptised. In 2022, the museum reopened after a year-long project, Reviving an Artist's Birthplace, which helped transform the museum into a national centre for Gainsborough's work. As well as a refurbished three-storey gallery space, upgraded facilities include the Watering Place café overlooking a charming 18th-century garden.
The museum's downstairs rooms dive into Gainsborough's incredible achievements during his time living and working in various areas of Suffolk. In the Entrance Hall, you can spy his portrait The Pitminster Boy (1768-69) and his very own studio cabinet, while in the Parlour you'll find a range of gorgeous paintings and period furniture. Portraits of the Gainsborough family and works by the artist's nephew, Gainsborough Dupont lead you through the hall and up the stairs, where the upstairs rooms focus on two themes – portraits of Thomas Gainsborough and his natural landscapes. And the third floor is dedicated to a stunning collection of works by fellow landscape artist, John Constable, also born in the area.
Why you should go
See dozens of celebrated works by Thomas Gainsborough, John Constable and more

Appreciate the inspiring Suffolk landscape

Discover Thomas Gainsborough's beautiful hometown