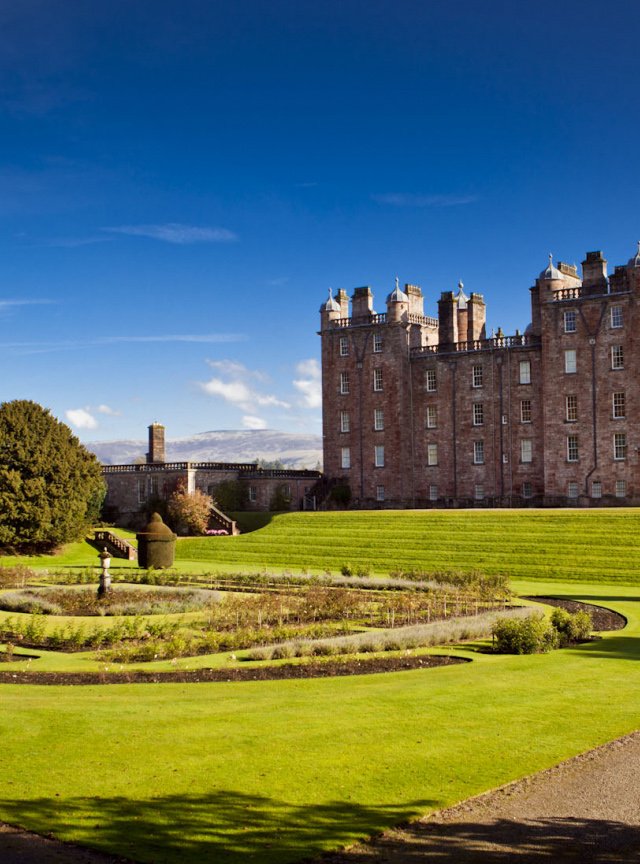 Museum
Drumlanrig Castle
With a National Art Pass you get
£15
£11.25 Standard entry price
The more you see, the more we do.
The National Art Pass lets you enjoy free entry to hundreds of museums, galleries and historic places across the UK, while raising money to support them.
indicates offers with National Art Pass
This ancient Douglas stronghold is the Dumfriesshire home of the Duke and Duchess of Buccleuch and Queensberry.
Built in the late 17th century, the Castle is set in the spectacular 90,000-acre Queensberry Estate. It contains the internationally famous Buccleuch collection amassed by the family over five centuries. Rembrandt's Old Lady Reading is one of the many gems, and there are family portraits by Gainsborough, Ramsay and Reynolds, as well as landscapes by Paul Sandby and the Dutch masters, and Rowlandson cartoons. The fine art is complemented by furniture, silver, tapestries and porcelain.